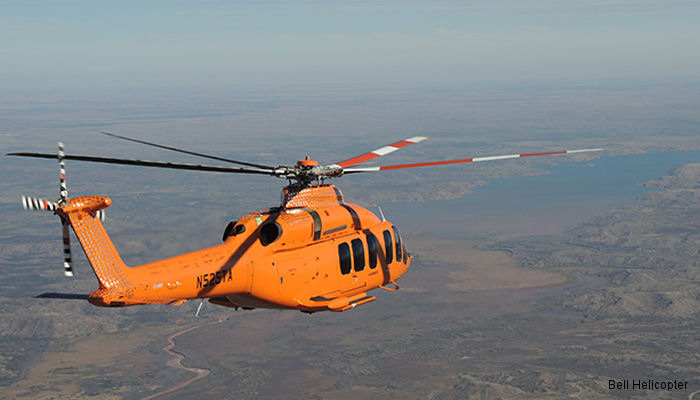 Bell Helicopter, November 02, 2015 - FTV1 continues to conduct envelope expansion in various gross weight and center of gravity configurations.

Testing has also included maximum continuous power (MCP) climbs for flow field assessment at high angle of attack. We have installed the main rotor gear box on FTV2.

The team is preparing for engine installation and final functional tests to support transfer to the flight test team towards the end of November.

FTV3 is also in final assembly and is currently preparing for gear box installations.

We have started manufacturing our first customer aircraft with our roof and floor fixtures being loaded. We are defining the kit configurations for these aircraft as we work with our early customers who are very excited to be a part of the initial delivery process.
525 Relentless in

Bell Helicopter