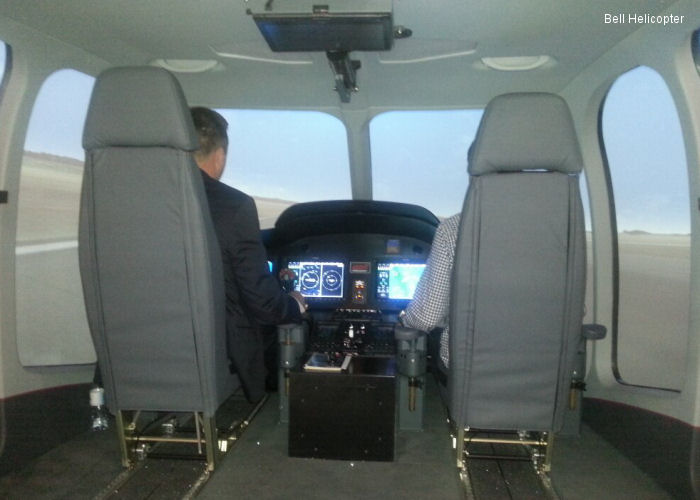 Bell Helicopter, March 05, 2013 - Las Vegas, NV - Bell Helicopter, a Textron Inc. company, opened HELI-EXPO 2013 today in the show's largest booth - an impressive 150'X150' space (#N5612) featuring four full-size helicopters with important customer-driven upgrades announced this week. Speaking to a packed crowd, President and CEO John L. Garrison opened the show to resounding applause with the announcement of a deal for 30 Bell helicopters with Air Medical Group Holdings. The agreement is one of the largest orders in the recent history of HELI-EXPO.

Garrison provided an overview of significant customer-driven upgrades to Bell Helicopter's fleet of leading rotorcraft. He also highlighted updates to the Relentless 525 program and its expected 2014 first flight, and underscored Bell Helicopter's commitment to ensuring customers safely complete their noble missions through the performance and reliability of its aircraft.

"Our customers rely on Bell Helicopter to help them perform their missions to exacting standards, and we're passionate about ensuring our aircraft and our people live up to customers' mission needs every day, every hour, every minute - throughout the life of the aircraft," said Garrison. "We've been listening closely to our customers and have incorporated their ideas into the new products and services we're exhibiting this week at HELI-EXPO."

Among the upgrades announced is the Bell 412EPI, which advances the Bell 412 platform with a next-generation fully integrated glass flight deck, and boosts performance with the Pratt & Whitney's PT6T-9 Twin Pac® engines, delivering 15 percent more horsepower. The company also previewed the new retractable wheeled landing gear option for the popular Bell 429 to address customer demand for missions requiring ground taxi.

Additionally, Garrison unveiled the new Bell 407GT, an armed version of the best-selling Bell 407GX. The 407GT is equipped to meet any mission need - ranging from tactical air assault and troop escort, to reconnaissance and search and rescue - and is qualified for a range of weapons, from light to advanced laser-guided munitions. Garrison also showcased the new Bell Relentless 525 simulator, demonstrating the recent progress of the Bell 525 Relentless program which is making steady progress toward first flight in 2014.

Garrison wrapped up his comments by focusing on Bell Helicopter's renowned customer service and support capability. "We have a legacy of providing unmatched support and service," he said. "We're expanding our global footprint, providing even more industry-leading support and services, which our customers have come to expect from us." He concluded by announcing Bell Helicopter recently was named by Pro Pilot magazine as the number one company in service and support for the 19th consecutive year.

About Bell Helicopter: Bell Helicopter, a wholly owned subsidiary of Textron Inc., is an industry-leading producer of commercial and military, manned and unmanned vertical-lift aircraft and the pioneer of the revolutionary tiltrotor aircraft. Globally recognized for world-class customer service, innovation and superior quality, Bell's global workforce serves customers flying Bell aircraft in more than 120 countries.
525 Relentless in

Bell Helicopter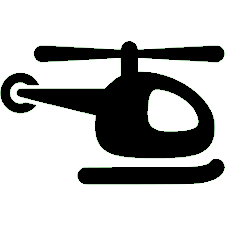 Helicopters Flight School - Training Civilian