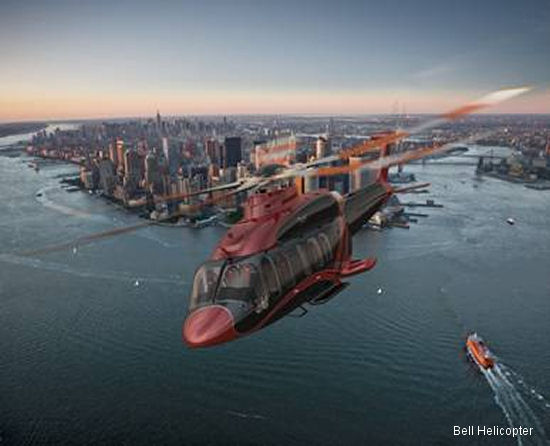 Bell Helicopter, July 15, 2014 - FARNBOROUGH INTERNATIONAL AIR SHOW, ENGLAND – Bell Helicopter and TRU Simulation + Training, both Textron Inc. companies, announced an agreement for TRU to complete the design, development, manufacturing, installation, testing and certification of the Bell 525 Level D Full Flight Simulator (FFS).

The FFS will be certified to FAA Level D, as well as EASA/JAA Level D. TRU will employ its ODYSSEY™ H FFS simulator product, which utilizes TRU's state-of-the-art Ultra High Definition Visual System with 240 degree horizontal by 80 degree vertical field of view Visual Display, in the design and development of the Bell 525 FFS. The ODYSSEY H is capable of meeting EASA and FAA Level D helicopter certifications. The simulator is designed especially for the unique training requirements and needs of the helicopter pilot.

"Our company includes service as a trusted high fidelity rotorcraft simulation and training partner to the military for more than two decades," explained TRU Simulation + Training President and CEO Jim Takats. "It's exciting for our team to apply that expertise to the civil market by meeting the training needs of operators of this game-changing Bell Helicopter platform."

TRU will use the Bell 525 design and components to develop and deliver a flight compartment which is an exact duplicate of the Bell 525 cockpit, forward of the anti-torque pedals to aft of the pilots' seats. All controls, panels, instruments, avionics, equipment and furnishings will be identical in appearance, feel, location and operation to those of the actual aircraft. It will respond exactly like the aircraft in all flight conditions, as well as accurately simulate instrument readings and malfunctions and enable them to be addressed through normal and emergency procedures.

"We are pleased to be collaborating with TRU in the development and production of the Bell 525 FFS," said Eric Cardinali, executive vice president, Bell Helicopter Customer Support and Services. "Their expertise in aviation simulation and training solutions is a perfect complement to Bell Helicopter's own industry-leading training capabilities."

The simulator will be built at TRU's facility in Tampa, Fla., and is expected to be fully operational in Q1 2016, to coincide with the certification timeline for the actual aircraft.

"We have kept the customer in mind throughout the FFS development process," continued Cardinali. "The timing of the simulator installation and certification is such that operators can enroll in training and be certified to fly the aircraft by the time they take delivery."

TRU Simulation + Training was formed in April out of three legacy companies – Mechtronix Inc. and OPINICUS Corporation that were acquired by Textron late last year, and a portion of the former AAI Logistics & Technical Services.

About TRU Simulation + Training Inc: TRU Simulation + Training Inc., a Textron Inc. company, delivers innovative solutions to the civil and military markets while providing the superior technical support and customer service. Headquartered in Goose Creek, S.C., the company is known for its Air Transport Simulation, Business & Military Simulation, Mission & Maintenance Training, and Training Centers & Services.
Bell 525 Relentless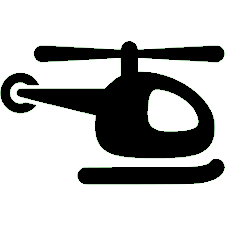 Helicopters Flight School - Training Civilian
BTA

Bell Helicopter Training Academy
Bell Helicopter