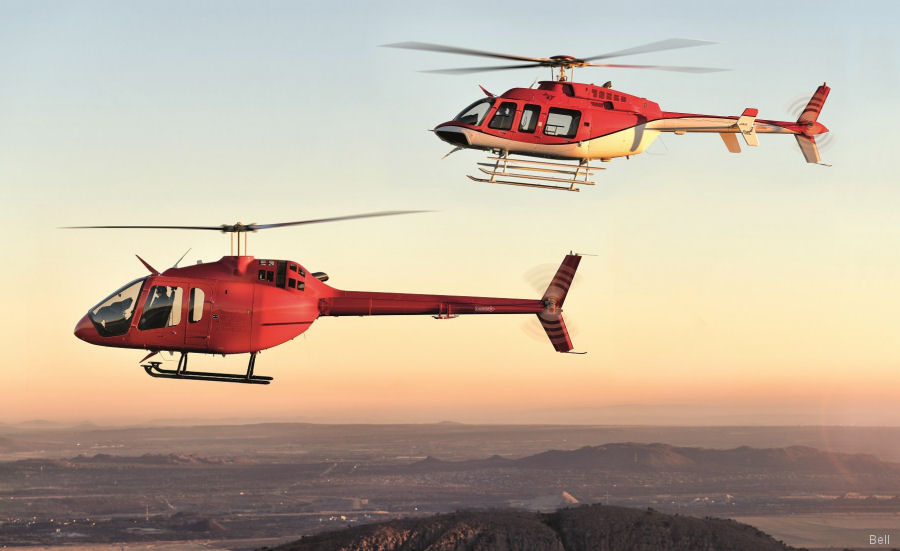 Bell, August 08, 2022 - Bangladesh - Bell Textron Inc., a Textron Inc. company, announced that Meghna Aviation Ltd. in Bangladesh has signed a purchase agreement for two Bell helicopters, a Bell 505 and a Bell 407GXi.

Established in 2011, Meghna Aviation is a part of Meghna Group of Industries, a leading Bangladeshi- based corporation, that employs more than 35,000 people across its various businesses.

Upon delivery, Meghna's new Bell 505 and Bell 407GXi will increase their Bell helicopter fleet to four aircraft that support the company's corporate, leisure and utility helicopter charter business.

"We are honored by the continued trust that Meghna, a leading Bangladeshi aviation company and long- time Bell customer, has shown in Bell with today's announcement," said Jacinto Monge, managing director, Asia Pacific, Bell. "I am confident Meghna's new Bell 505 and Bell 407GXi will provide them the flexibility and reliability to expand their mission profiles in Bangladesh."

The Bell 407 aircraft has played an essential role in critical missions for more than 25 years. The aircraft sets a high standard for single-engine aircraft with its unmatched reliability and performance in hot, high and maritime environments.

There are more than 1,600 Bell 407s globally, logging 6 million flight hours across the fleet and actively performing flight training as well as military, tourism and para-public missions. The Bell 407GXi's Garmin G1000H NXi Flight Deck enhances situational awareness and reduces pilot workload by delivering easy-to-read information at a glance.

In February, the Bell 505 achieved 100,000 global fleet hours, and there have been more than 360 Bell 505 global deliveries since 2017.

Equipped with the only dual-channel FADEC engine in its class, the Bell 505 is extremely cost-competitive, providing more power in hot and high-altitude environments. Combined with cutting-edge Garmin G1000H NXi avionics and adaptable cabin design, the 505 is ideal for private charters, corporate executives, utilities, public safety, pilot training and more.

Meghna Aviation
Bell 407GXi
Bell 505 Jet Ranger X