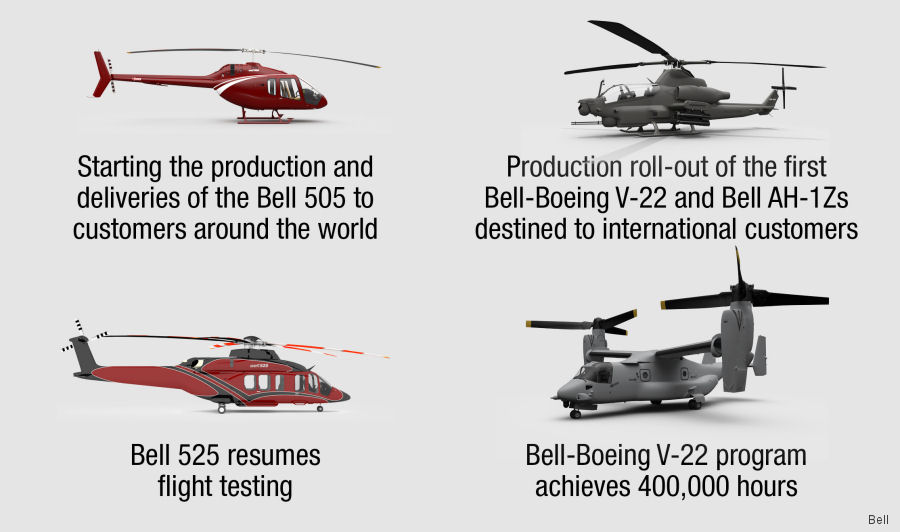 Bell Helicopter, January 31, 2018
- Following Textron's release of the Fourth Quarter 2017 Results, Bell Helicopter is proud to share key milestones accomplished in 2017.
The Bell 505 serial production started along deliveries to customers around the world. The first military aircraft AH-1Z and MV-22 destined to international customers also saw their production roll-out. The Bell 525 resume flight testing following the fatal accident of 2016. The Osprey tilt-rotor being build with Boeing achieved 400,000 flight hours.
Key figures
- 75% increase in global commercial orders
- Commercial orders exceed 200 in China
- Bell and TRU Simulation+Training open the first international
training Academy
in Valencia, Spain
- First
V-280 Valor
tilt-rotor built completed. Following rotor ground tests, first flight achieved last December
- Unveiled of
FCX-001
concept aircraft
- Air Taxi collaboration with Uber established
- Unveiled of HYDRA, Hybrid Drive Train Research Aircraft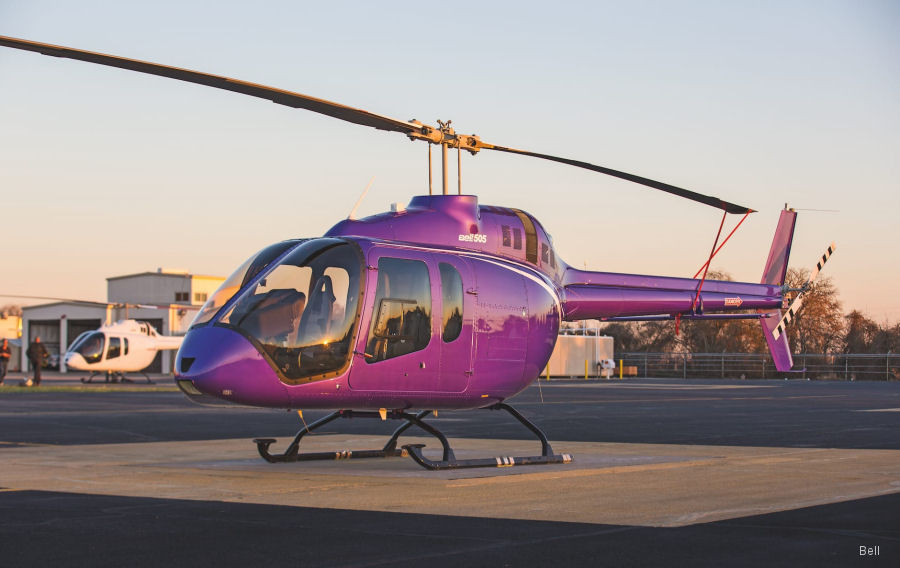 Bell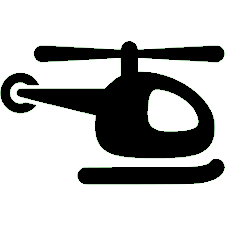 Helicopters Markets & Finance