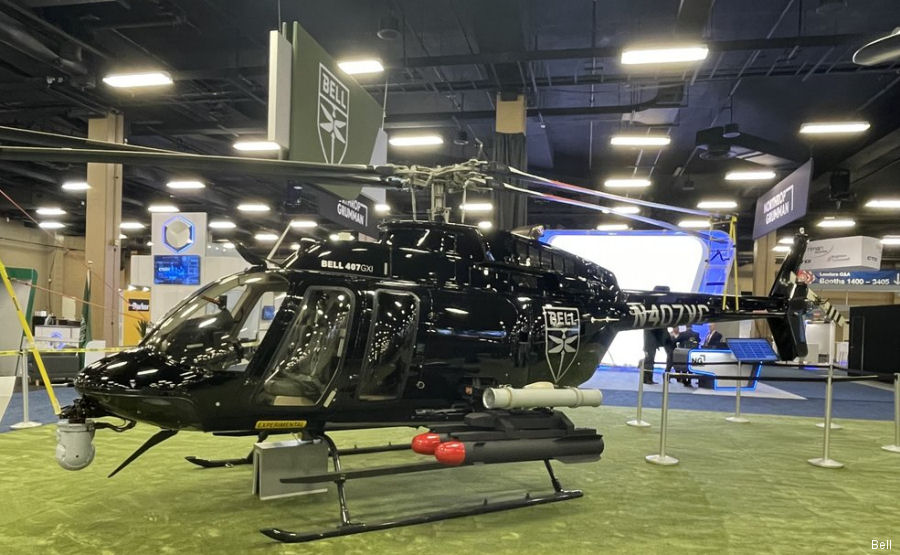 Bell Helicopter, April 28, 2023 - At this year's Army Aviation Association of America Mission Solutions Summit, Bell publicly unveiled the 407M special mission aircraft.

The 407M is part of Bell's Special Mission Aircraft initiative to offer multi-mission civil helicopters modified for military use.

These Special Mission Aircraft are tailored to countries that need an efficient and effective aviation platform to accomplish their defensive missions.

"We are thrilled to be able to showcase the 407M in a configuration that can be an optimal solution for many," said Brian Vollmer, special mission aircraft program manager.

"Many of the military operating environments around the world require an option in-between pure military and commercial platforms, and special mission aircraft can support that flexibility."

Bell is designating Special Mission Aircraft as "M" configurations starting with the 407 and is expanding this offering to other civil aircraft, including the 412, 429, and 505.

Leveraging the latest commercial avionics and flexible mission systems, these aircraft can be equipped with a range of armaments to carry out armed reconnaissance, special operations, light-attack, anti-piracy and other missions. Aircraft can also be equipped to support life-saving missions like medical evacuation, combat search and rescue, and humanitarian aid disaster relief.

The various levels of capability are available through the foreign military sales program or direct commercial sales, depending on country requirements.

"When you look at the market of fielded systems and how current sanctions may limit parts availability, there is a need for affected countries to act quickly to avoid a capability gap when parts are no longer available for their existing platforms," added Vollmer.

The 407M on display is set up in a six-station configuration and features an interactive display highlighting various specifications and capabilities. The 407M builds on a proven legacy with the Bell OH-58, which logged more than 750,000 combat flight hours and the 407 airframe that has more than 6 million flight hours.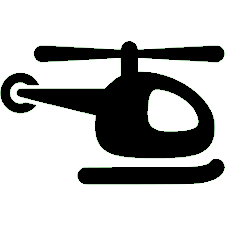 Aircraft mentioned in this article :
407GXi N407VC ( Bell Helicopter )



Location :


Gaylord National Convention Center
Bell 407M
AH-125 & MH-125 Ares "Made in USA"