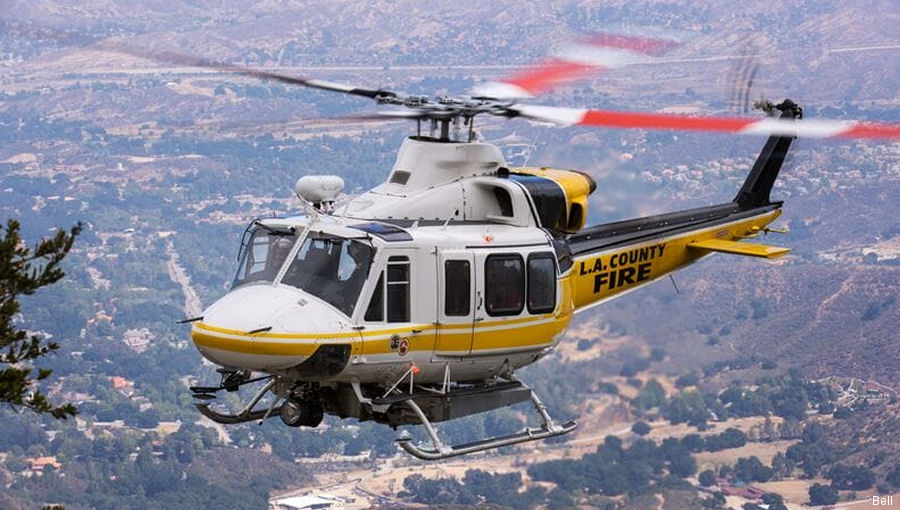 Bell, January 20, 2021 - To date, there have been more than 1,100 Bell 412s delivered across the globe, logging over 6.5 million flight hours.

Since the introduction of the Bell 412 in 1981, Bell has developed 11 different variants, the latest being the recently unveiled Subaru Bell 412 EPX.

The evolution of the Bell 412 is a testament to the incredible flexibility and durability of the aircraft, a utility helicopter with designs originating from the world-renowned and venerable Huey.

Customers continue to rely on the rugged and reliable Bell 412, which carries operators through parapublic, offshore, emergency medical and even VIP missions every day.

From moving employees to oil rig sites off the coast of Africa, to fighting fires in Australia, to presidential duties in Asia, the platform brings exceptional performance, impressive cargo-carrying abilities and power to each job.

The most advanced version of the platform, the Subaru Bell 412EPX, now has an increased maximum internal weight of 12,200 pounds, and an external weight of 13,000 pounds and can carry up to 5,000 pounds of goods with a cargo hook. Having the widest loading door in its class enables quick unloading and loading into a spacious cabin that seats 14 passengers.

As a joint partnership between Bell and Subaru to support the Japan Ground Self Defense Force, the Subaru Bell 412 EPX benefits from a more robust main rotor gearbox that has 11% more horsepower capability. It has been certified to run without oil (run dry) for up to 30 minutes for improved safety along with other evolutionary features.

With these upgraded capabilities, the aircraft maintains its highly revered status as the true workhorse in the industry.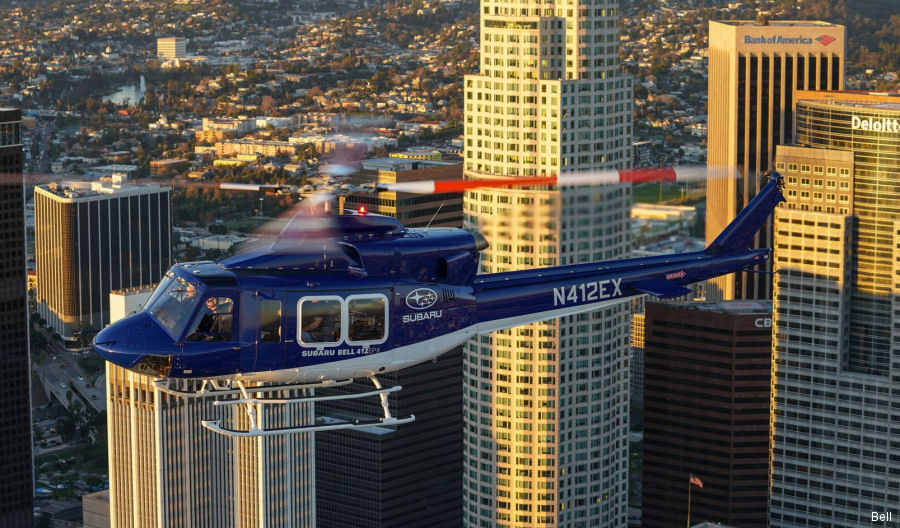 Bell 412 legacy will continue with the recently developed
Bell 412EPX
with Subaru (ex Fuji) for military service in Japan
Still my favourite machine. Been working on them for more than 30 years.
The tractor of the air
412 in

Bell Helicopter Canada