Indonesian Army Orders Nine Bell 412EPi


The Indonesian Army ordered 9 Bell 412EPi to be customized locally before delivery by PT Dirgantara Indonesia (PTDI). The Army already operates the 412SP/EP models. The 412EPi has a glass cockpit

Bell, January 18, 2019 - Bell announced that PT Dirgantara Indonesia (PTDI), has signed a purchase agreement with the Indonesian Army for nine Bell 412EPI helicopters.

Under the contract, Bell will deliver the nine helicopters to PTDI, who will then perform customization work before final delivery to the Indonesian Army. In 2016, Bell and PTDI signed an expanded Industrial and Commercial Agreement which enabled the two companies to expand their support and services in Indonesia to Bell helicopter operators.

Bell has been present in Indonesia for more than 50 years with an estimated 110 aircraft currently in operation.

Bell's presence in Indonesia includes a Bell-authorized service facility, a certified maintenance facility and dedicated customer service engineers located in Jakarta.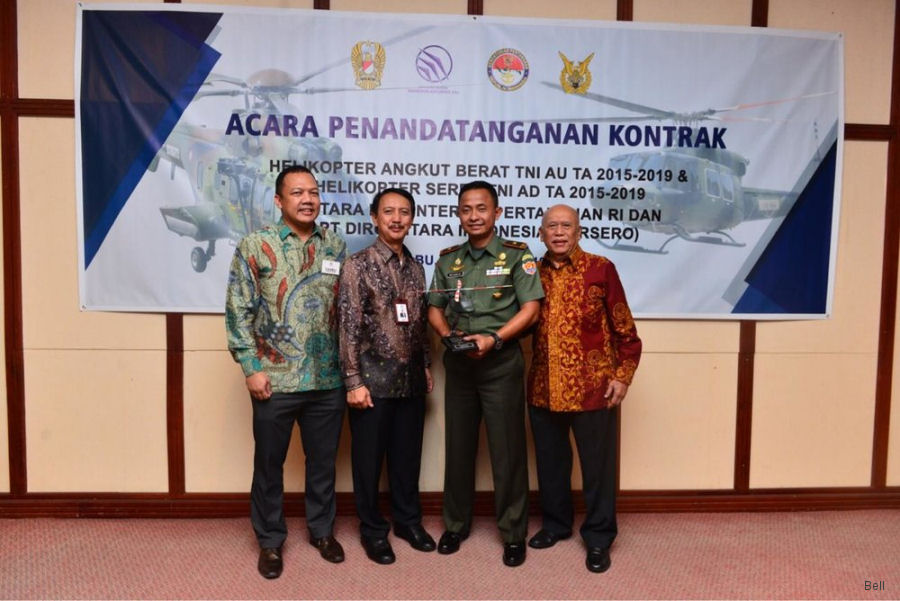 This article is listed in :
Bell 412 in

tentara nasional indonesia angkatan darat

PT Dirgantara Indonesia
Indonesian Aerospace
Bell 412EPi