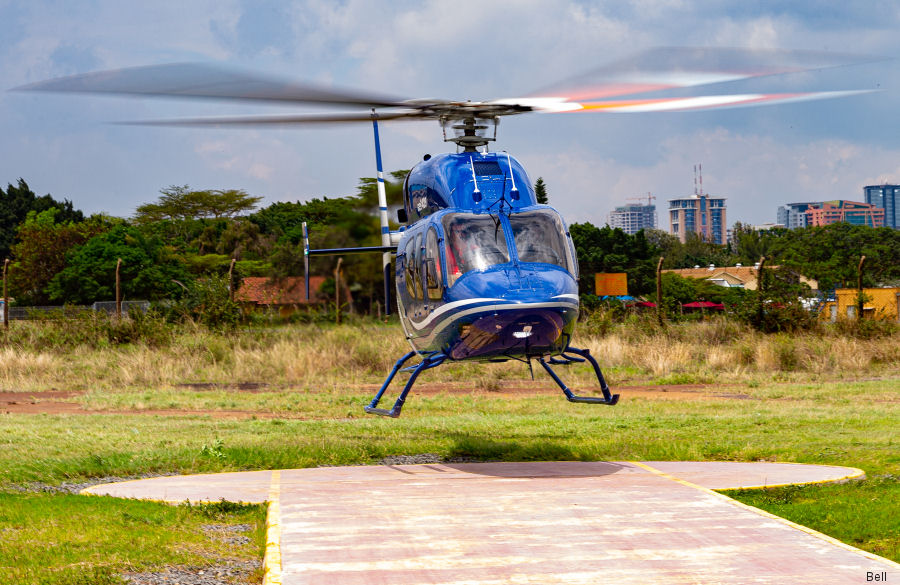 Bell, October 22, 2019
- Africa is larger than China, the United States and Canada put together – it's vast and there is a major need for additional helicopters.
We are seeing major opportunities to expand helicopter operations in Africa and Bell is at the center of this vertical lift growth.
With these opportunities in mind, we are delivering new Bell 505s into southern Africa, one of the most prominent markets for this helicopter type. We see this part of Africa as the market with the most potential for the Bell 505 on the continent because of the large operating fleet of single-engine aircraft. We have already delivered the first ten aircraft operating in that region with many more to follow.
Our independent representatives, National Airways Corporation (NAC) and Africair, are well placed in this part of the world to support our customers with the best available Bell-approved localized customer support facilities. Afterall, proper maintenance ensures improved safety, and this is top priority for Bell.
Earlier this year, Bell hosted a Safety Symposium in Johannesburg, South Africa, bringing together rotorcraft maintainers and operators from the continent. During the event, common safety practices and applications, were discussed emphasizing key aspects of pilot, maintenance and operational safety.
"It is our responsibility to be safety advocates and to instill a sound safety culture in Africa," said Lynette Loosen, Johannesburg-based Bell regional sales manager for Africa and president of the Commercial Aviation Association of Southern Africa (CAASA).
"Safety is of paramount importance to our organization in everything we do so it is only natural that we collaborate with our partners and operators in the same vain. Safety training and knowledge are invaluable to any operation. Bell Safety Symposiums give us the opportunity to continue the conversation and complement courses available at the Bell Training Academy, at National Airways Corporation (NAC), and at a number of other training organizations in southern Africa."
In our effort to continue to expand into the southern African region, we are conducting a Bell 429 demo tour around several countries to showcase the capabilities of the aircraft. There are already some Bell 429s operating in law enforcement on the continent, including the Nigerian Police, as well as other customers in the northern parts of the continent.
With this tour ongoing until the end of October, we hope to showcase, raise awareness and increase the interest in one of our most successful twin-engine platforms, which is particularly popular around the world in the law enforcement sector
Demonstration locations include:
- Nairobi, Kenya
- Nanyuki, Kenya
- Addis Ababa, Ethiopia
- Kilimanjaro, Tanzania
- Dar es Salaam, Tanzania
For more information about the tour or to schedule a Bell 429 demonstration during this period please contact
[email protected]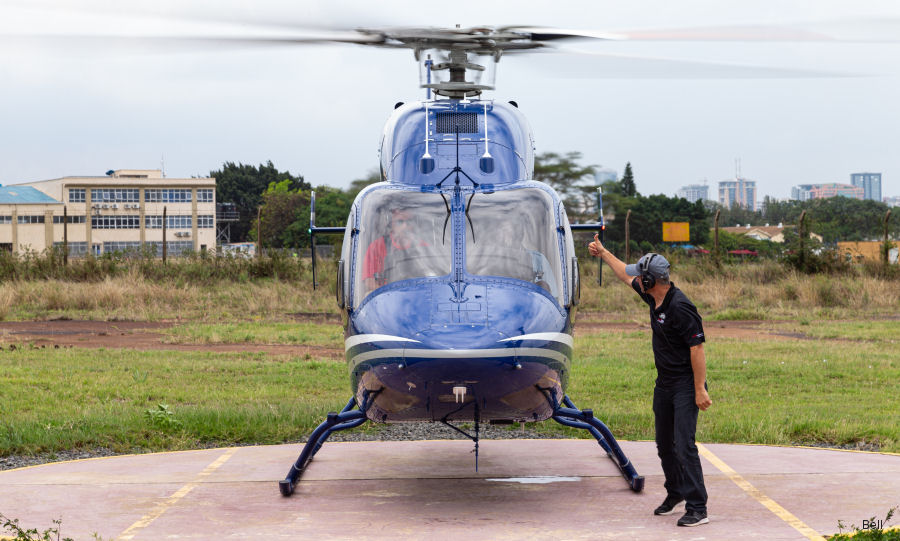 Bell 429

Africair Inc

National Airways Corporation