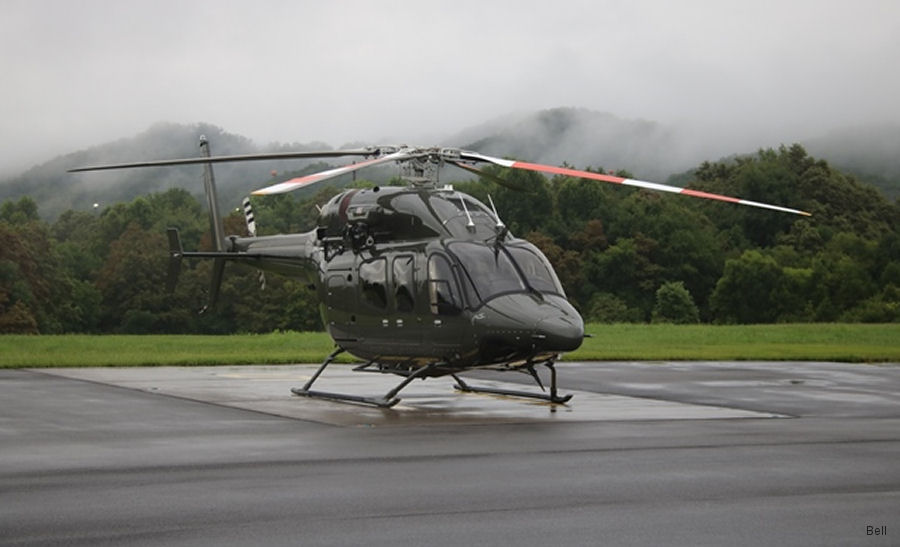 Bell, August 13, 2018 - Fort Worth, TX – Bell Helicopter, a Textron Inc company, announced today the delivery of two Bell 429s to the Jamaica Defence Force (JDF).

A third Bell 429 is scheduled for delivery to the JDF next year.

The three aircraft will be used to complete a range of missions including, search and rescue, medical evacuations, natural disaster relief, national security and military training.

"We are proud to celebrate today's delivery and strengthen our rich history with the JDF," said Jay Ortiz, senior vice president, Commercial Business – Americas.

"The Bell 429 is the most technologically advanced aircraft in its class and these modern platforms will provide the JDF with enhanced mission capabilities well into the future."

The JDF began its helicopter operations in 1963 with two Bell 47Gs. Its active fleet includes four Bell 407s, two Bell 412s and two Bell 206s.

"Over the years, our mission has evolved resulting in the need to acquire the Bell 429 to more effectively meet the demands of our mission profiles and further prove our rotary wing capability," said Colonel Roderick Williams, the JDF's Colonel Adjutant Quartermaster and a former Commanding Officer of the JDF Air Wing. "The Bell 429 offers excellent performance and advanced avionics with outstanding maintainability and aircraft readiness for multi-mission operations."

Designed with the future in mind, the Bell 429 meets or exceeds today's airworthiness requirements to enhance occupant safety, with the adaptability to remain at the forefront as mission requirements evolve.

Advanced capabilities of the 429 include single pilot IFR, Category A operations and an integrated avionics glass cockpit. The use of metallic and composite parts in its construction creates balance between rigidity and flexibility, safety and durability.
429 in

Jamaica Defence Force