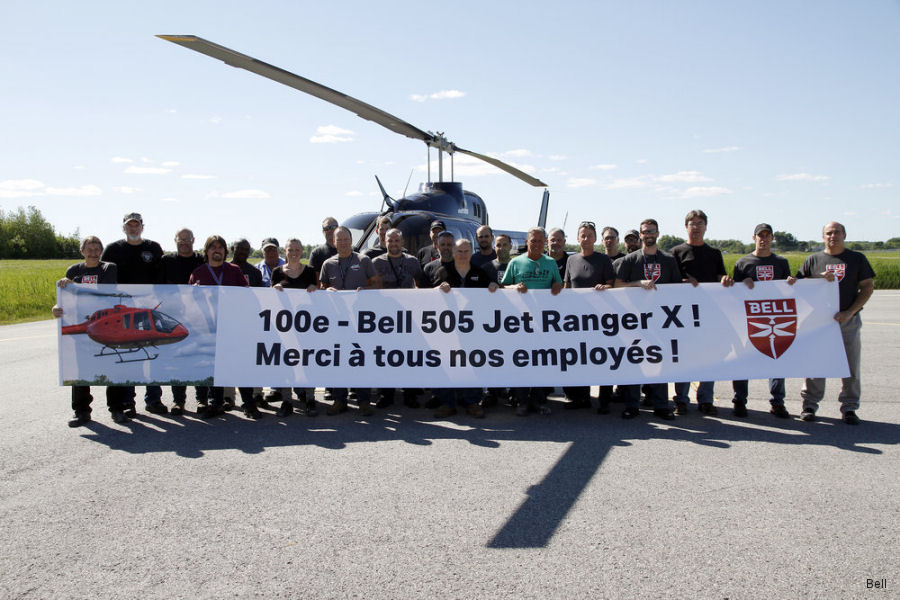 Bell, June 26, 2018 - On Tuesday, June 26, Bell completed its 100th delivery of the Bell 505 Jet Ranger X to Hunt Companies for corporate travel.

Bell revealed its first customer delivery for the Bell 505 at HAI Heli-Expo 2017 and continues to receive international interest. Before the delivery, Mirabel facility employees gathered around the aircraft to commemorate this milestone.

Behind every aircraft delivery is a team of dedicated engineers and employees, designing and building a premium quality aircraft. From the testing of gear boxes to painting a fresh coat of color, every employee at our facilities plays an important role in aircraft development and exceptional quality continuity. Bell Textron President, Cynthia Garneau and Executive Vice President of Integrated Operations, Paul Watts recognized this fact by congratulating the Mirabel facility for this achievement.

In the past few months, the Bell 505 made an appearance at Black Sea Aerospace and Defense in Bucharest, Romania, flew through scenic Alaska and even showed famous Manchester United striker, Ruud Van Nistelrooy around Cambodia. With customer deliveries happening worldwide from Mexico to Poland and Czech Republic to New Zealand, the aircraft continues to complete significant missions on global scale.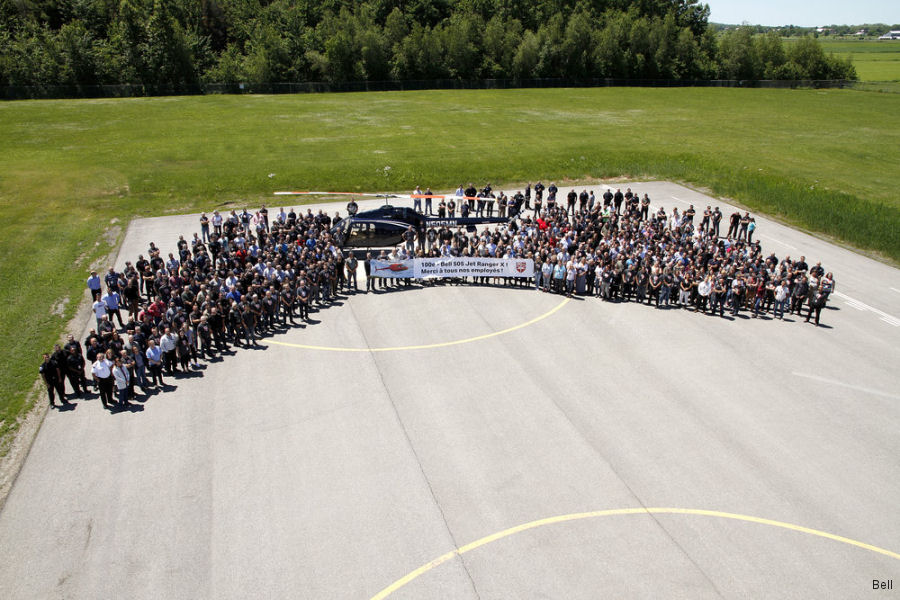 Location :

Mirabel
505 Jet Ranger X in

Bell Helicopter Canada