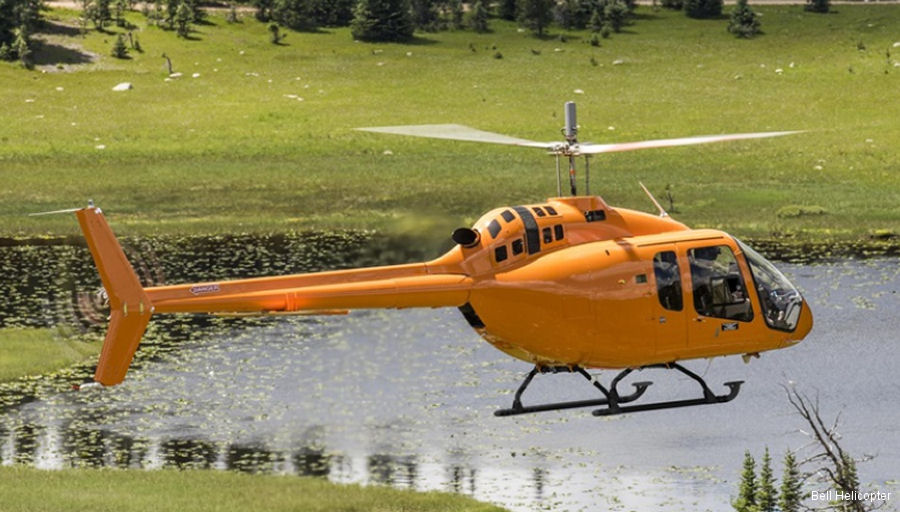 Bell Helicopter, November 10, 2017 - Beijing, China – Bell Helicopter, a Textron Inc. company, has signed an agreement today with Reignwood International Investment Group Company Ltd. under which Reignwood has agreed to purchase an additional 50 Bell 505s, act as the exclusive reseller for the Bell 505 in China and establish a Bell 505 delivery and maintenance center.

The new contract follows previous purchase agreements signed earlier this year with Reignwood for 60 Bell 505s, totaling 110 Bell 505 aircraft.

The signing was witnessed by US Secretary of Commerce Wilbur Ross as part of US President Donald Trump's trade mission to China. Signing for Bell Helicopter was President and CEO, Mitch Snyder, who was also a member of President Trump's trade mission, and Reignwood Aviation's Chairman, Zheng Gang.

"Between Shaanxi Helicopter's order for 100 Bell 407GXPs and Reignwood's purchase agreements for 110 Bell 505s, demand for Bell helicopters in China has surged this year," said Mitch Snyder, president and CEO of Bell Helicopter. "This signature solidifies our relationship with Reignwood and our commitment to develop the commercial rotorcraft industry in China."

"We are pleased to have finalized this agreement with Bell Helicopter," said Zheng Gang, chairman of Reignwood Aviation. "We look forward to bringing the Bell 505 to customers in China and growing the use of helicopters in the corporate, tourism and utility sectors."

The Bell 505 Jet Ranger X is Bell Helicopter's new five-seat aircraft designed for safety, efficiency and reliability through advanced avionics technology. It incorporates proven dynamic components, advanced aerodynamic design, a dual channel FADEC Turbomeca Arrius 2R engine and best-in-class value.

About Bell Helicopter: Bell Helicopter, a wholly owned subsidiary of Textron Inc. (NYSE: TXT), is an industry-leading producer of commercial and military, manned and unmanned vertical-lift aircraft and the pioneer of the revolutionary tiltrotor aircraft. Globally recognized for world-class customer service, innovation and superior quality, Bell's global workforce serves customers flying Bell aircraft in more than 120 countries.
505 Jet Ranger X in

Reignwood

Bell Helicopter China