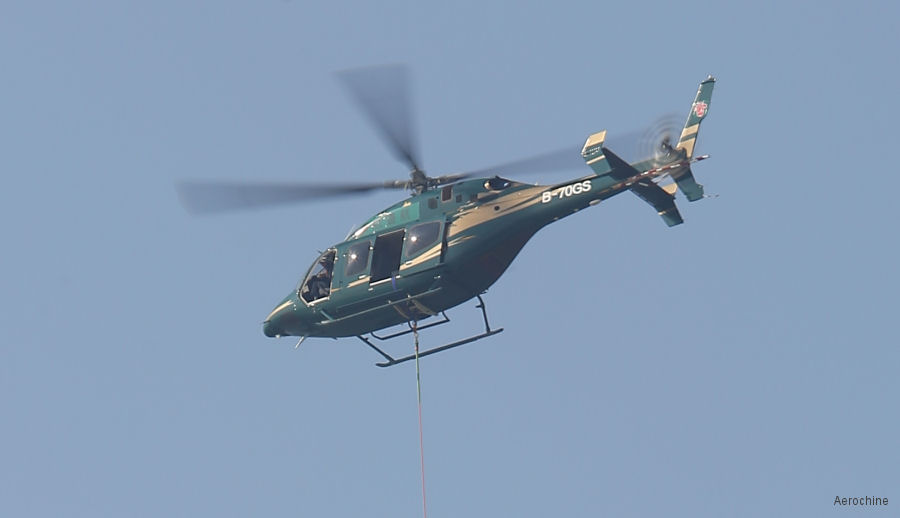 Bell, October 11, 2019 - China, Tianjin - Bell Textron Inc, a Textron Inc company, celebrated today 40 years of Bell helicopters operating in the Chinese market.

"In the past 40 years, the Chinese civil helicopter industry has tremendously changed, becoming the second largest civilian helicopter market in Asia-Pacific. Bell has been very proud to participate in the development of the vertical lift industry since the first aircraft orders in 1979," said Jacinto Monge, Managing Director of Bell North Asia.

"We are actively working with our Chinese collaborators, CAAC and other authorities to build a safe, efficient and sustainable vertical industry for China for future generations."

From the light single-engine helicopters Bell 505 and Bell 407 to the light twin-engine helicopter Bell 429 and the medium-sized twin-engine helicopter Bell 412, Bell helicopters are performing various types of missions in China every day.

The world's first fly-by-wire helicopter, the Bell 525 super mid-size helicopter, is on track to being ready to land in China in coming years, and Bell expects this game-changer helicopter to boost the development of the safe and effective advanced helicopter operations in China.

There are approximately 180 Bell helicopters operating across China. That number is expected to grow in the coming years as Bell is scheduled to deliver new helicopters to China based on more than 200 orders that have been signed since 2017.

The 2019 Tianjin Helicopter Expo is held from 10 to 13 October. Visit us in our booth #1C101.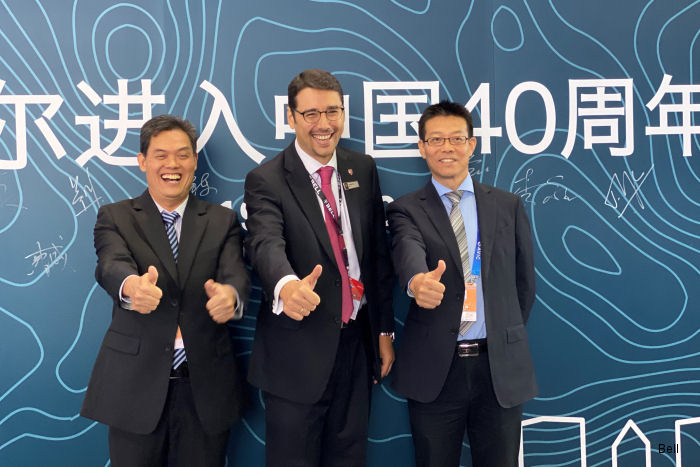 Bell

Zhenjiang Aerochine Aviation Ltd

Chongqing General Aviation Co
CQGA

Bell Helicopter China