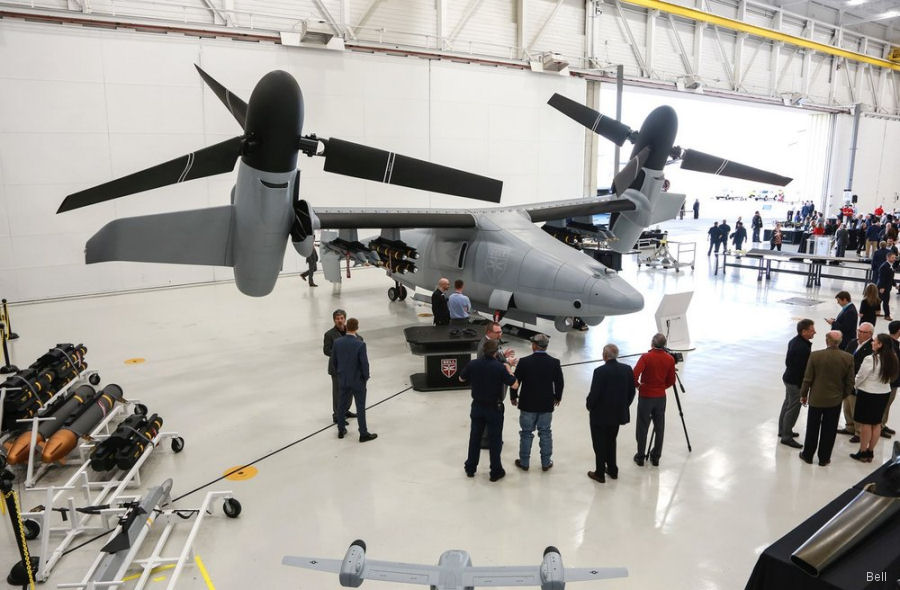 Bell, October 26, 2018 - On October 25, Bell revealed our expanded Flight Research Center (FRC) in Arlington, TX.

The expansion of the Flight Research Center (FRC) means more innovation and new progress for Bell. This state-of-the-art facility houses many of our newest technology and innovations including the Bell V-280 Valor, 525 Relentless, V-247 Vigilant and the Autonomous Pod Transport (APT).

During the ceremony, attendees were able to see the Bell V-280 in action.

Our new innovation hub provides a unique setting for Bell's commercial and military customers, partners and stakeholders to interact with technology that is defining the future of flight.

"for more than 65 years, bell has produced state-of-the-art aircraft and innovations in north texas' backyard. we are proud to showcase our investment in this facility, versatile aircraft and the talented team working on the next generation of products.", said robert hastings, bell's executive vice president, strategic communications.

Then

To go back 65 years earlier, let's take a look at some of the numerous aviation milestones that our Bell pioneers completed right at this very site.

- The FRC was the focal point for early tiltrotor research aircraft – an innovative concept that combined the best features of the helicopter and the airplane. The first production Bell Boeing V-22 Osprey, the first tiltrotor aircraft to have operational military capabilities, was delivered to the U.S. Marine Corps in 1998. This monumental delivery was celebrated at the FRC just 10 years after the V-22 achieved first flight at this same location.

- Bell's history of advanced military aircraft had milestone moments at the FRC. The Bell AH-1T+ SuperCobra, the backbone of the U.S. Marine Corps attack helicopter fleet for decades, made its first flight in 1983. That same year the Bell OH-58-Armed Kiowa Warrior prototype, designated for the U.S. Army, also achieved first flight.

NOW

- The FRC is a state-of-the-art facility that houses many of our newest technology and innovations including the 525, V-247, APT and Hydra.

- The facility also includes the Bell 525 RASIL (Relentless Advanced Systems Integration Laboratory.), Bell's next-generation lab with a high level of automation, enabling superior testing and learning with better control and functionality than ever before.

- The V-247 simulator is also in work in the facility and will be installed over the next couple of years.

- Bell invested in the newly remodeled 5,000 square feet customer area to showcase our aircraft capabilities.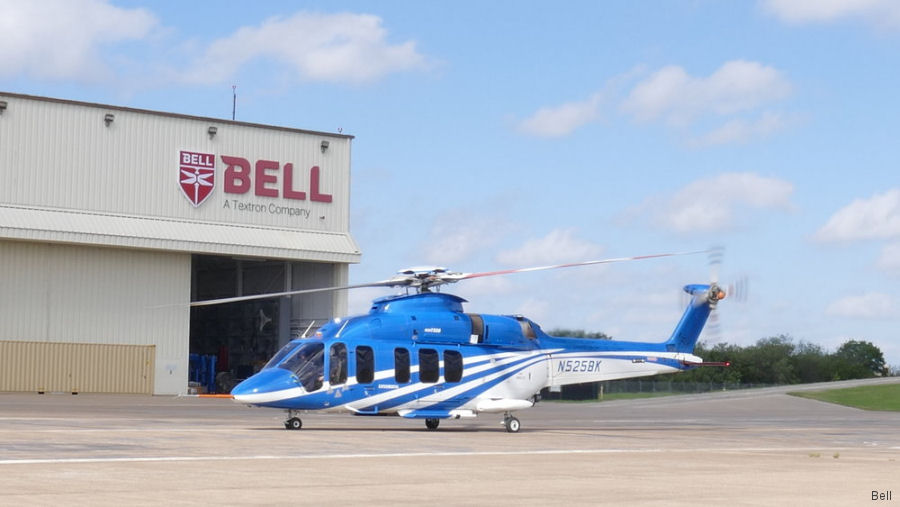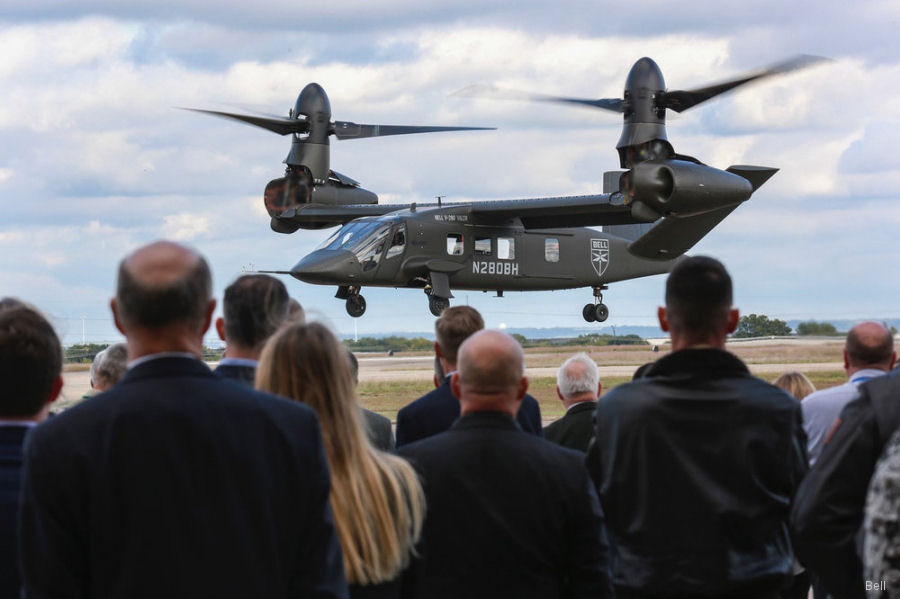 Location :

Arlington

Bell Helicopter
525 Relentless in

Bell Helicopter
Bell V-280 Valor
Bell V-247 Vigilant