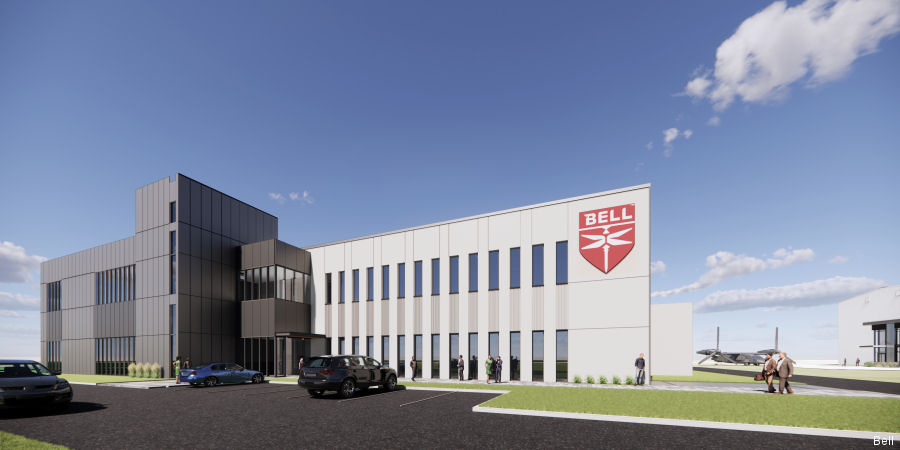 Bell, July 08, 2021
- Fort Worth, TX - Bell Textron Inc, a Textron Inc company, announced plans for a Systems Integration Lab (SIL) facility at the Bell Flight Research Center (FRC) in Arlington, TX.
This state-of-the-art facility will support testing and verification for both the Future Long-Range Assault Aircraft (FLRAA) and Future Attack Reconnaissance Aircraft (FARA) programs, each with their own dedicated footprint. Bell anticipates starting construction in the coming weeks.
This new facility is being built to perform risk reduction, integration, verification and validation testing on air vehicle and mission systems and the software needed to meet requirements for Future Vertical Lift (FVL) complete weapon system development programs. This SIL enhances Bell's proven ability to deliver revolutionary improvements in aviation programs by supporting safe, rapid and efficient flight test programs.
"Along with state and local community leaders, Bell is proud to continue to invest in capabilities and our workforce that will deliver verifiably high-performance, reliable and affordable weapon systems to the U.S. Army," said Keith Flail, executive vice president, Advanced Vertical Lift Systems at Bell. "Our team has proven we are able to deliver leap-ahead, flight-proven performance and successfully complete rapid design, build and rigorous flight test programs. This SIL is the next step in bringing both FLRAA and FARA solutions to fruition for the U.S. Army."
Systems Integration Lab (SIL)

The SILs are designed to quickly integrate and test mission and air vehicle system capabilities while also demonstrating sustainment capabilities to meet program requirements, enabling open and direct collaboration between government and industry partners. The facility leverages Bell's expertise from the recently completed Joint Multi-Role Technology Demonstrator (JMR TD) program, which enabled rapid technology maturation and flight testing for the Bell V-280 Valor.

"When you think of the word 'innovation,' Bell is one of the first companies that comes to mind. For nearly 70 years, Bell has maintained a standard of excellence that's second to none," said Arlington Mayor Jim Ross. "The City of Arlington has been home to Bell Flight Research since 1967 and is incredibly proud of our continued partnership, the opening of this new facility and the company's newest technology and innovations elevating North Texas and beyond."

"The City of Arlington and its leaders have been instrumental in laying the groundwork for this next-generation flight-testing center," said Robert Hastings, Bell's executive vice president of Communications and Government Affairs. "We appreciate the support from former Arlington Mayor Jeff Williams, Mayor Ross and the Arlington City Council as we create innovative centers conducive for flight technology advancement to serve our customers and warfighters."

About Bell: Thinking above and beyond is what we do. For more than 85 years, we've been reimagining the experience of flight – and where it can take us.

We are pioneers. We were the first to break the sound barrier and to certify a commercial helicopter. We were aboard NASA's first lunar mission and brought advanced tiltrotor systems to market. Today, we're defining the future of advanced air mobility.

Headquartered in Fort Worth, Texas – as a wholly-owned subsidiary of Textron Inc., – we have strategic locations around the globe. And with nearly one quarter of our workforce having served, helping our military achieve their missions is a passion of ours.

Above all, our breakthrough innovations deliver exceptional experiences to our customers. Efficiently. Reliably. And always, with safety at the forefront

About Textron: Textron Inc. (NYSE: TXT) is a multi-industry company that leverages its global network of aircraft, defense, industrial and finance businesses to provide customers with innovative solutions and services. Textron is known around the world for its powerful brands such as Bell, Cessna, Beechcraft, Hawker, Jacobsen, Kautex, Lycoming, E-Z-GO, Arctic Cat, Textron Systems, and TRU Simulation + Training.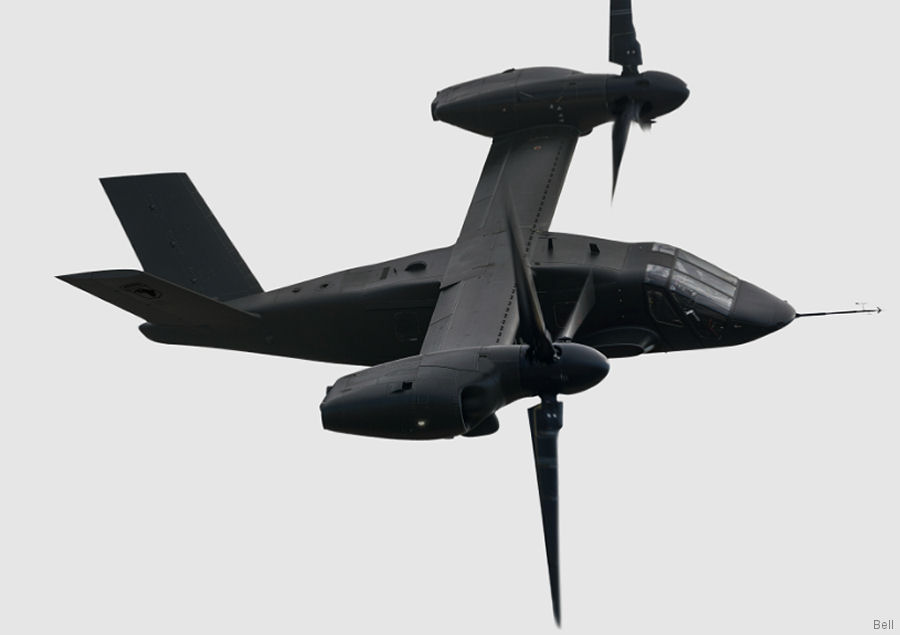 FLRAA >


Bell Helicopter
Bell V-280 Valor
Bell 360 Invictus
Bell' Manufacturing Technology Center