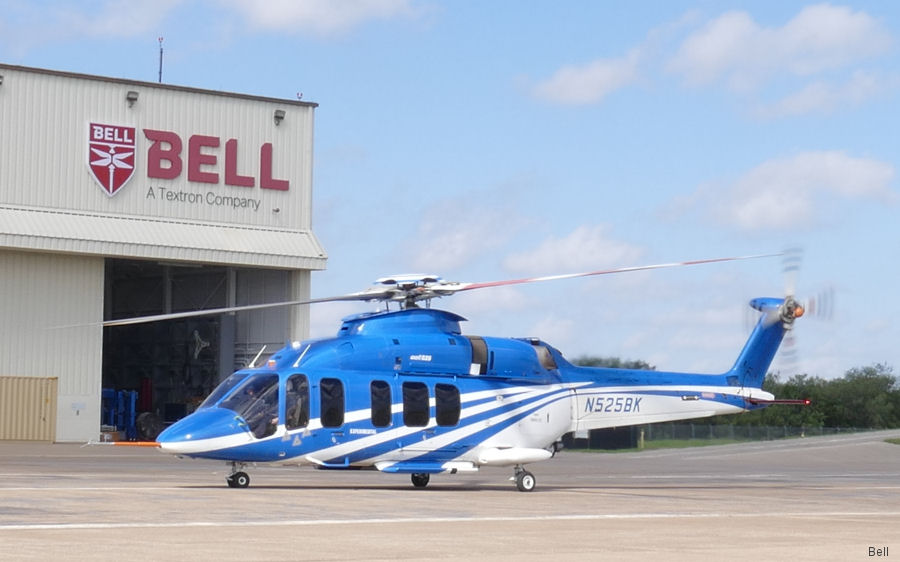 Bell, February 07, 2019
- 2018 was an exciting year filled with new technologies and some pretty exciting milestones for Bell.
During the past year, Bell brought more aircraft to more people in more places and at the same time continued to push the boundaries of flight. Check out how they went above and beyond in 2018 – we look forward to more successes in 2019!
Bell is Headquartered in Fort Worth, Texas, as a wholly-owned subsidiary of Textron Inc, they have strategic locations
around the globe.
2018 milestones

- Begins US Navy CMV-22B Osprey production under $4 Billion contract

- V-280 Valor reaches 250 Knots in forward flight

- Bell 525 achieves 1.300 hours of flight testing

- Bell 505 surpassed 100 deliveries worldwide

- Bell 429 fleet exceeds 330,000 flight hours

- Launch of Bell 407GXI, Bell/Subaru 412EPX and Nexus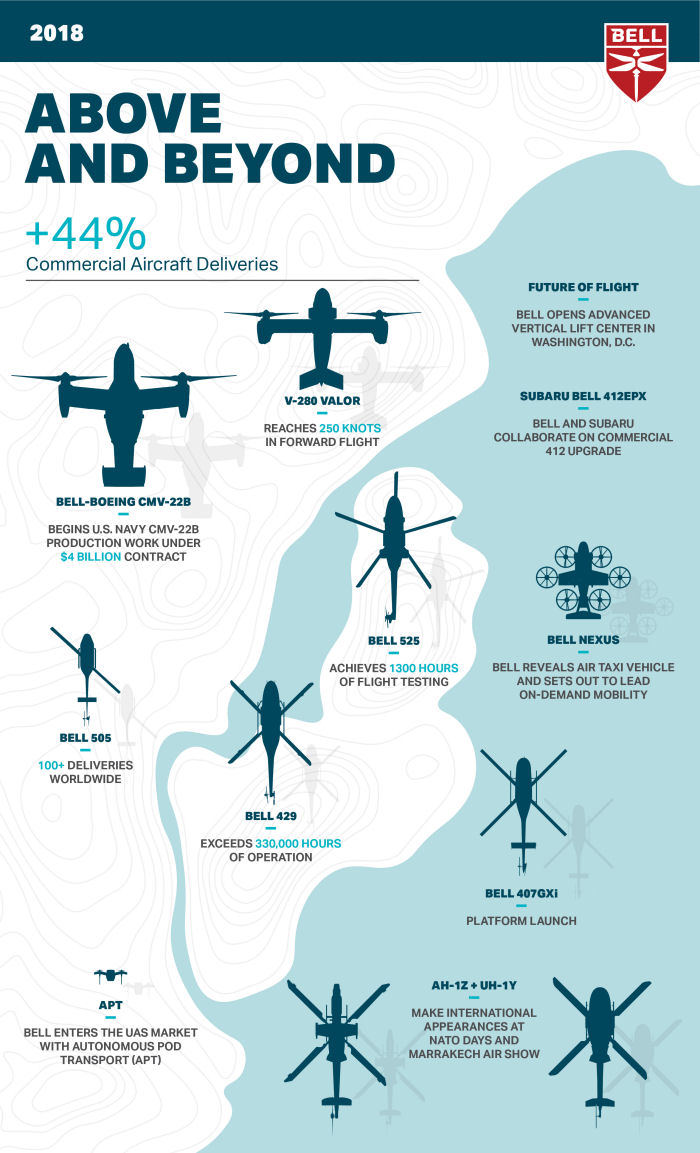 Bell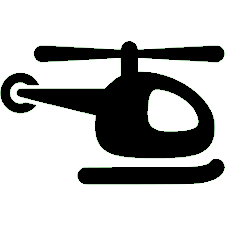 Helicopters Markets & Finance
Lockheed Martin Year 2018 Results
Airbus Delivered 356 Helicopters in 2018