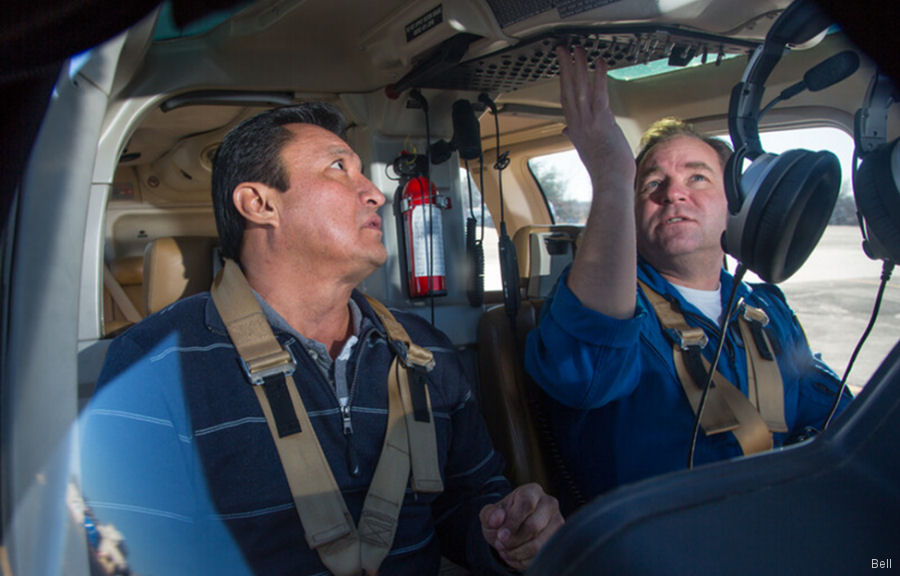 Bell, November 29, 2022
- In the heart of North Texas lies Bell's state-of-the-art global headquarters for helicopter training.
With combined experience of more than 50 years of technical instruction and exceeding 230,000 total flight hours for trainees in more than 135 countries, the Bell Training Academy (BTA) is an international hub for commercial and military pilot and technical training.
At the BTA, customers embark on a comprehensive learning experience. Trainees learn through a two-part curriculum: interactive classroom instruction and hands-on technical training. While in the classroom, they use state-of-the-art 3D courseware and train on technologically advanced simulators equipped with meteorological capabilities.
Outside of the classroom, pilots receive one-on-one mechanical and flight training on Bell-owned aircraft including the advanced
Bell 505
. With an adaptable cabin design featuring expansive views, the Bell 505 is an ideal aircraft for customers to easily see controls and displays for increased learning efficiency.
Pilots can first-handedly experience the ease of flying the Bell 505 while training how to operate on runways for critical emergency landing maneuvers completing a full-practice touchdown autorotation and using runways for critical emergency landing maneuvers during training.
"The Bell 505 is an exceptional aircraft with advanced training capabilities. Both newly trained and experienced maintenance technicians benefit from training and working on the 505. With Bell's proven drivetrain and rotor system as well as dual-channel Full Authority Digital Engine Control, the 505 continues to be the chosen aircraft for military and commercial training worldwide," said Rena Smith, Bell 505 maintenance instructor.
With technically advanced and fully customizable training solutions, the BTA offers customers choices to receive the right training solution to suit their mission.
"We work closely with our customers to tailor their training and provide them the most current, innovative training solutions to fit their needs. For any mission, from military to law enforcement to search and rescue operations, the BTA strives to exceed their expectations," said Joseph Decapite, BTA manager of flight training.
Bell has more than 30 U.S. veteran pilot instructors who were previous military flight instructors to support the U.S. and foreign military trainees that complete Bell training every year. This depth of instructor experience provides customers with expert technical knowledge and equips them with the aircraft training to successfully tackle their missions in any challenging environment.
"For more than 40 years, Bell aircraft have been the incumbent training helicopters for the U.S. Navy and U.S. Army. Many foreign militaries and governments, including the Jamaican Defence Force and Montenegro Air Force, have sent their pilots to attend our training and use the Bell 505 as their military training aircraft," said JR Farmer, BTA senior regulatory training specialist/compliance manager.
Since 1947, over 130,000 pilots have completed pilot or technical training at the BTA. "Our mission at Bell has always been to train the future of flight and exceed industry standards – and I'm confident that we embody that mission every day," said Anna Taborsky, general manager of global customer training.
In addition to the BTA at Bell global headquarters in the United States, the company has specialized training facilities in Valencia, Spain and Singapore, where customers can experience Bell's mechanical and flight training opportunities.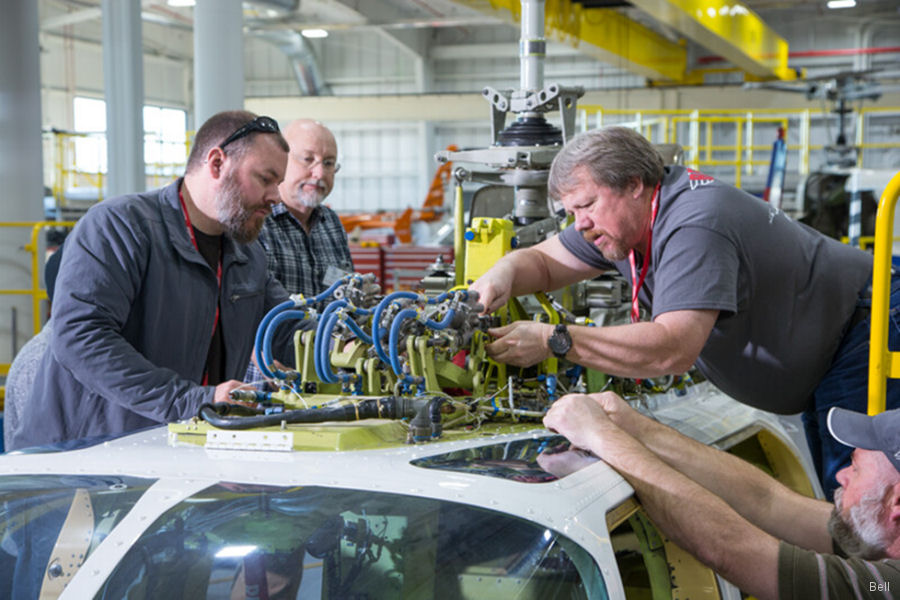 BTA

Bell Helicopter Training Academy
Bell Helicopter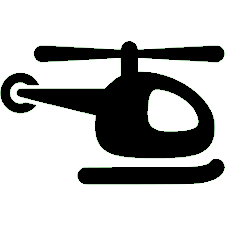 Helicopters Flight School - Training Civilian