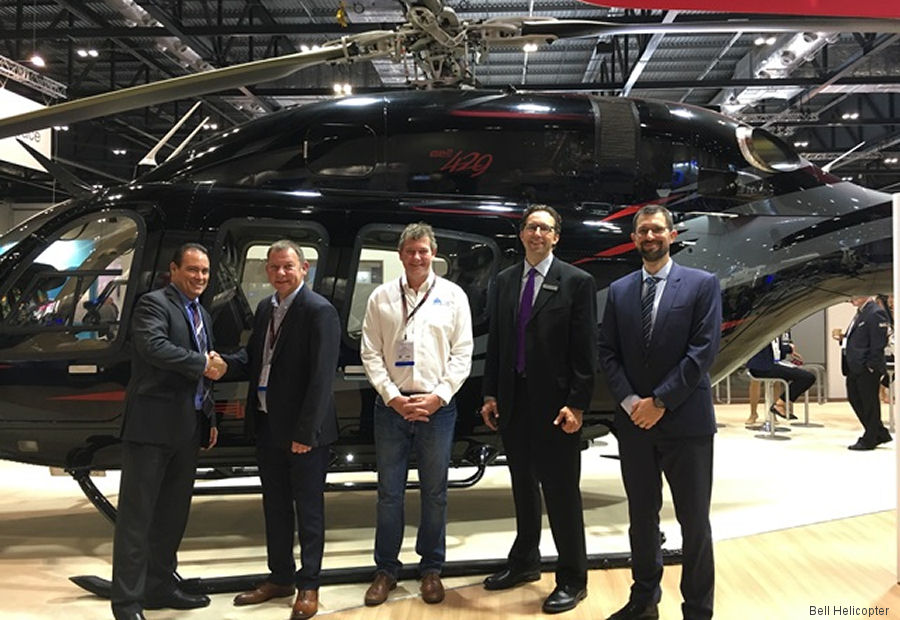 Bell Helicopter, October 05, 2017 - Helitech, London - Today, Bell Helicopter announced AS Aerospace Ltd., the newest appointed Bell Helicopter Authorized Customer Service Facility (CSF) at Helitech International 2017.

AS Aerospace Ltd. will offer Bell 429 field maintenance.

"The Bell 429 has proven to be very popular in Europe and as we grow our business globally, it's important we continue to provide operators with the best-in-industry customer support and services for which Bell Helicopter is known for," said Glenn Isbell, executive vice president, Global Customer Support and Services. "We have more than 100 Authorized CSFs in 36 countries around the world and we are pleased to welcome AS Aerospace Ltd. to our CSF family."

Ranked number one in customer support for 23 consecutive years by Professional Pilot magazine, Bell Helicopter is committed to having resources where customers operate to speed up delivery of service and support, and gives customers access to service professionals that are easy to reach, know the operating environment and understand their needs.
Location :

Denham

AS Aerospace
429 in

Bell Helicopter Europe