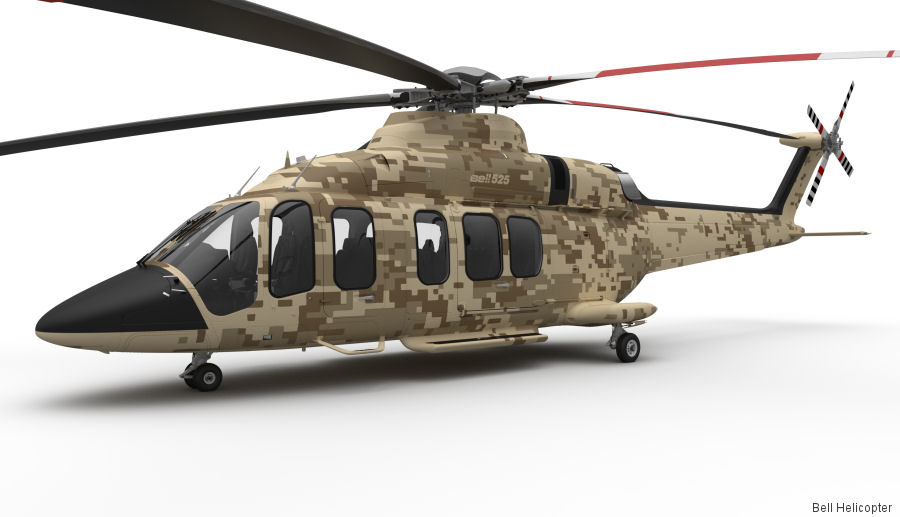 Bell Helicopter, August 28, 2017 - The Bell 525 is a multi-role aircraft that is re-configurable to deliver an array of missions including troop transport.

In this configuration the aircraft can accommodate 20 passengers and two pilots with effective left and right egress.

The operating economics and CAT A payload, range capability, coupled with latest technologies that enhance safety and productivity are key differentiators.

Civil certification for the Bell 525 Relentless is due in late 2018, with service entry the following year.

The Bell 525 is the world's first fly-by-wire commercial helicopter and is designed to operate safely and reliably in austere environments with decreased pilot workload. The aircraft features the first fully-integrated touch screen avionics suite designed for helicopters, the Garmin G5000H. Best-in-class payload, cabin, cargo volumes, and passenger comfort complement the technological advancements on the aircraft.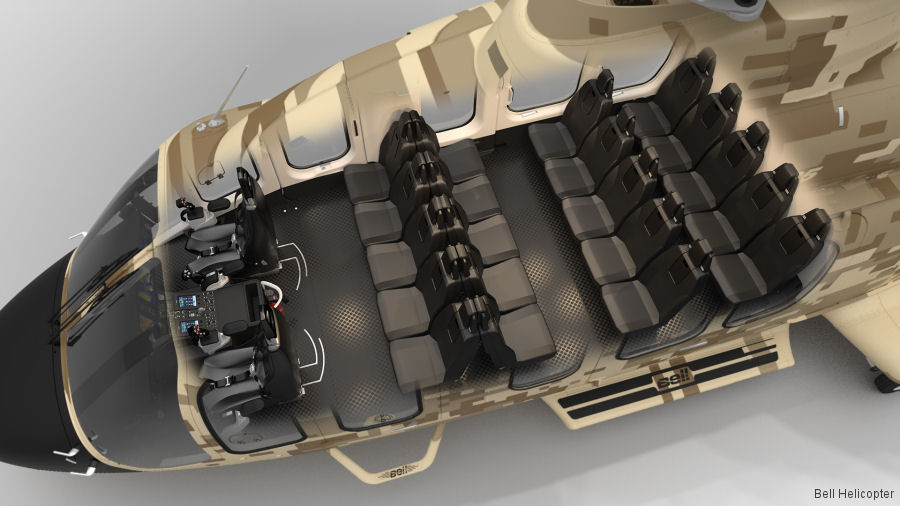 Bell 525 Relentless