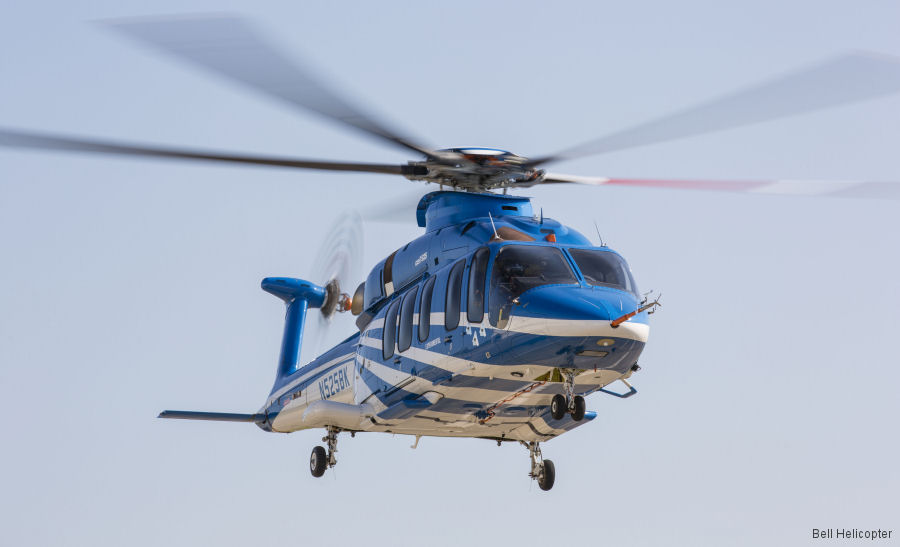 Bell Helicopter, July 07, 2017 - FORT WORTH, Texas - Bell Helicopter, a Textron Inc. company, announced today the Bell 525 Relentless program has resumed flight test activity after receiving experimental certificate renewal from the Federal Aviation Administration (FAA).

"Today we have resumed a key element of the Bell 525 program," said Mitch Snyder, president and CEO. "Bell Helicopter has worked with the National Transportation Safety Board (NTSB) and FAA since the accident and we are confident in the resumption of flight test activity."

"The team is focused on certification in 2018 and we are committed to bringing this innovative and high-performing helicopter to market," added Snyder.

The Bell 525 is the world's first fly-by-wire commercial helicopter and is designed to operate safely and reliably in austere environments with decreased pilot workload. The aircraft features the first fully-integrated touch screen avionics suite designed for helicopters, the Garmin G5000H®. Best-in-class payload, cabin, cargo volumes, and passenger comfort complement the technological advancements on the aircraft.

About Bell Helicopter: Bell Helicopter, a wholly owned subsidiary of Textron Inc. (NYSE: TXT), is an industry-leading producer of commercial and military, manned and unmanned vertical-lift aircraft and the pioneer of the revolutionary tiltrotor aircraft. Globally recognized for world-class customer service, innovation and superior quality, Bell's global workforce serves customers flying Bell aircraft in more than 120 countries.
525 Relentless in

Bell Helicopter

FAA
Federal Aviation Administration