Bell Helicopter, June 08, 2015 - Fort Worth, TX - Bell Helicopter, a Textron Inc. company, announced today that the new state-of-the-art Bell Helicopter Training Academy in Fort Worth, Texas has officially opened at its new location and Bell Helicopter representatives hosted the first round of pilot and maintenance training students this month.

"We're very excited to have our customers from around the world here to take part in our world-class training offerings," said Ray Lamas, general manager, Global Customer Training. "We will continue investing in global training solutions to meet our growing customer demand."

The 85,950 sq. ft. facility features full flight simulators and new and updated flight technology demonstrators. The training academy is also equipped with a maintenance hangar, training area and classroom, with a dedicated tower and flight line.

"We are proud to provide our customers with all the benefits this facility has to offer, along with the guidance of our expert instructors to support their missions," continued Lamas.

Training has been an integral part of Bell Helicopter's customer support program for more than 65 years. The company has trained more than 130,000 customers since 1946 from every market segment in more than 135 countries throughout the world.

About Bell Helicopter: Bell Helicopter, a wholly owned subsidiary of Textron Inc., is an industry-leading producer of commercial and military, manned and unmanned vertical-lift aircraft and the pioneer of the revolutionary tiltrotor aircraft. Globally recognized for world-class customer service, innovation and superior quality, Bell's global workforce serves customers flying Bell aircraft in more than 120 countries.

BTA

Bell Helicopter Training Academy
Bell Helicopter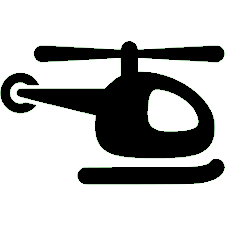 Helicopters Flight School - Training Civilian
Opening Ceremony of Bell Helicopter Training Academy