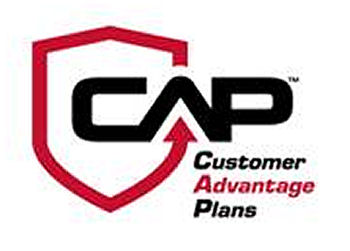 Bell Helicopter, March 01, 2016 - Louisville, Kentucky – Bell Helicopter, a Textron Inc. company, today introduced its new comprehensive aftermarket service plans and announced CareFlite, a fully-integrated medical transport company, as its launch customer.

Named "Customer Advantage Plans," the new aftermarket plans provide customers with holistic coverage solutions for their daily operations. The plans offer a fixed cost per flight hour service option that protects customers' budgets, their aircraft and increases aircraft availability at rates competitive to published direct maintenance costs.

"With the launch of our Customer Advantage Plans, it is clear that we are continuing to raise the bar and invest in service solutions to best meet our customers' needs," said Glenn Isbell, executive vice president, Customer Support and Services, Bell Helicopter.

The Customer Advantage Plans offer two simple, comprehensive plans with holistic coverage options including the Standard and Premier Plans - covering the basic helicopter configuration, with optional coverage for non-standard kits.

Benefits of the new plans include:

- Complete direct maintenance cost protection
- Optional non-standard kit coverage
- Preferred rates for aircraft serviced by any of the 100+ Bell Helicopter Customer Service Facilities
- Streamlined budgeting

(Glenn Isbell announces the Customer Advantage Plans during Bell Helicopter's opening ceremony at HAI Heli-Expo 2016.)

Residual value protection

- Improved financing terms

(Glenn Isbell announces the Customer Advantage Plans at Bell Helicopter's opening

Transferable upon aircraft resale

- No "Buy-In's" for select premier fleet customers

"Combining our Customer Advantage Plans with our world-class customer service, Bell Helicopter will provide customers the support needed through the entire lifecycle of the aircraft - starting at day one. We believe the new plans will provide customers increased value through predictable operational budgeting, flexibility to changing mission demands and enhanced financial benefits," said Isbell.

"Bell Helicopter's Customer Advantage Plans are critical for us in planning because it covers all the parts necessary for the scheduled maintenance," said James Swartz, President & CEO, CareFlite. "In my own career and experience in aviation, that's an essential component of the ability to keep the aircraft flying."

Established in 1979, CareFlite is the oldest joint use air medical transportation service in the nation. Based out of North Texas, it operates the only air medical helicopters in Dallas County and in Fort Worth. CareFlite's helicopter EMS responds to requests from hospitals, fire departments, EMS agencies and law enforcement within its service area of North Texas and Southern Oklahoma. CareFlite has been a Bell Helicopter customer since 1979 and currently has four state-of-the-art, Bell 407GX's in its fleet - all of which will be enrolled in Bell Helicopter's new Customer Advantage Plan.

The Customer Advantage Plans are additionally focused on aircraft engine coverage. Bell Helicopter is currently working to bring customers hourly engine service offerings that provide additional budget certainty for the entire aircraft. This additional coverage option is expected to be offered later this year.

"Customers are using their aircraft in ways like never before. Their missions have evolved and at Bell Helicopter we recognize that our support model must evolve as well," said Isbell. "From parapublic and helicopter air ambulance, to corporate, energy and utility operators – we have a plan in place to best meet our customer's budget and mission requirements."

About Bell Helicopter: Bell Helicopter, a wholly owned subsidiary of Textron Inc., is an industry-leading producer of commercial and military, manned and unmanned vertical-lift aircraft and the pioneer of the revolutionary tiltrotor aircraft. Globally recognized for world-class customer service, innovation and superior quality, Bell's global workforce serves customers flying Bell aircraft in more than 120 countries.

CareFlite

Bell Helicopter
Bell Helicopter Customer Advantage Plans