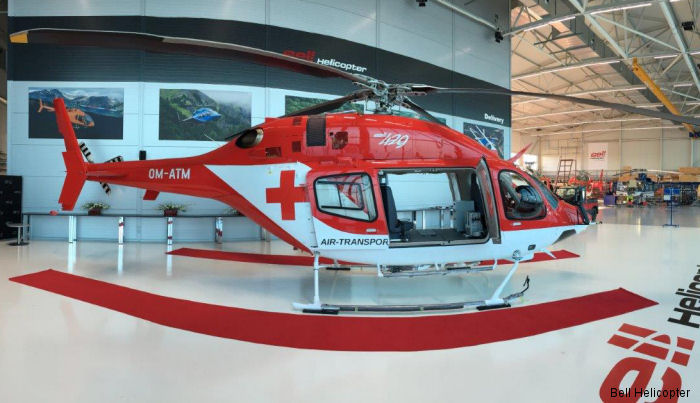 Bell Helicopter, January 26, 2017 - Prague, Czech Republic – Bell Helicopter, a Textron Inc. company, announced today the completion of the first fully customized aircraft from its new European state-of-the-art Customization and Delivery Center located in Prague.

The customer, Air Transport Europe of Slovakia, recently accepted three newly customized Bell 429 EMS configured aircraft at Bell Helicopter's delivery center in Prague.

The Bell Helicopter facility in Prague is the official regional customization, delivery and aftermarket service center in Europe – complemented by Bell Helicopter's extensive support and service network located throughout the region.

"We celebrated the installation of our brand new paint facility and delivery center earlier this May," said Joachim Goldenberg, general manager, Bell Helicopter in Prague. "We now have the ability to provide full customization, including maintenance, repair and overhaul capabilities - offering a bespoke delivery experience for all of our European customers."

"Europe remains a key market for us to continue to grow and develop our balanced business," said Jakub Hoda, regional director for Europe and Russia. "Establishing the Bell Helicopter facility in Prague lends to our anticipation of further market growth in addition to the introduction of the new Bell 505 and Bell 525. With this growth, we intend to have the people, products and facilities necessary to continue to win in the region and support our growing footprint."

Over the past several years, Bell Helicopter's fleet across Europe has grown significantly – particularly in the parapublic and emergency medical service segments. There has been increased demand for the Bell 429, Bell 407GXP and Bell 412EPI throughout the region. Most recently, Bell Helicopter achieved a sale of a Bell 429 for emergency medical services operations. In addition, the first Bell 407GXP was announced for a private Belgium customer and the first Bell 412EPI was announced in Western Europe.

"Our growth in the region has been driven by one thing - our customers," added Hoda.

"Bell Helicopter's continued investment in the region reinforces our commitment to our European customers to provide an in-region facility that offers the industry-leading service and support we are known for worldwide," said Glenn Isbell, executive vice president, Customer Support and Services for Bell Helicopter. "We are continually assessing our service capabilities to find innovative solutions to best meet our customers' mission requirements."

With a unique design concept accounting for minimum space area utilization, the paint facility in Prague is state-of-the-art, including technologies to enable exceptional quality. The size of the new paint booth has been designed to enable paint operations for all Bell Helicopter commercial products ranging from legacy products to those currently in development. And by integrating the latest requirements for safety of operations, ease of maintenance, energy sustainability, environmental and ergonomics – Bell Helicopter has been able to vastly improve the paint process.

For more than 40 years Bell Helicopter has supported its customers in more than 50 countries in Europe, Russia, the Middle East and Africa from its Amsterdam Supply Center. The Prague facility is just one of a growing network of support and service facilities Bell Helicopter has located throughout Europe. Bell Helicopter also operates Rotor Blades, Ltd., in Warminster, England, a blade repair center, and has 16 Bell Helicopter Customer Service Facilities (CSFs) located throughout Europe and Russia to perform maintenance, repair and overhaul on Bell Helicopter aircraft.

Bell Helicopter provides its customers with local support in every corner of the world and has the largest support network in the industry with more than 100 Authorized Customer Service Facilities in 34 countries. Ranked number one in customer support for 22 consecutive years by Professional Pilot magazine, Bell Helicopter is committed to having resources where customers operate to speed up delivery of service and support, and give customers access to service professionals that are easy to reach, know the operating environment and understand their needs.

About Bell Helicopter: Bell Helicopter, a wholly owned subsidiary of Textron Inc. (NYSE: TXT), is an industry-leading producer of commercial and military, manned and unmanned vertical-lift aircraft and the pioneer of the revolutionary tiltrotor aircraft. Globally recognized for world-class customer service, innovation and superior quality, Bell's global workforce serves customers flying Bell aircraft in more than 120 countries.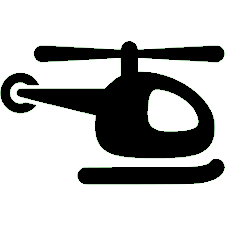 Aircraft mentioned in this article :
429 OM-ATM OM-ATT OM-ATU ( Air Transport Europe Ltd )


429 in

Bell Helicopter Europe
429 in

Air Transport Europe Ltd