Bell Helicopter, December 18, 2014 - Fort Worth, TX - Bell Helicopter, a Textron Inc. company, announced the Bell Helicopter Training Academy (BTA) received renewal for Civil Aviation Authority of Singapore (CAAS) Part 147 certification and approval to conduct six new technical training courses at the Bell Helicopter Singapore Service Center.

The CAAS approval expands the BTA's ability to provide regulated maintenance courses in the Asia Pacific region.

The certification also covers helicopter maintenance B1.3 and electrical/avionics B2 theory and practical training for all approved aircraft including for the Bell 206, Bell 407 and Bell 429 product lines.

Additionally, the facility has been added as an approved CAAS certified part 147 satellite training facility of the BTA and received authorization to expand the current offerings to include six new training courses:


Bell 212: B1.3 and B2

Bell 212 and Bell 412: Differences B1.3 and Differences B2

Bell 412EPI and Bell 412 EP: Differences B1.3 and Differences B2

"We are continually looking to expand our reach and training capabilities to meet the needs of our customers," said Ray Lamas, general manager of Global Customer Training. "This is the result of listening to our customers and continued focus on global growth."

The BTA also has a comprehensive collection of helicopter maintenance training devices that give students the opportunity to enhance their classroom knowledge with hands-on application. Earlier this year, Bell Helicopter announced the expansion of maintenance training offerings at the Singapore Service Center to include the Bell 206 and Bell 412 maintenance training aircraft.

Established in 1946, the BTA offers world-class training solutions to enhance its customers' ability to safely and efficiently perform their missions. The BTA training staff works closely with Bell Helicopter's Product Support Engineering team to ensure they are training to the most recent technical specifications. The academy has trained more than 130,000 customers worldwide.

About Bell Helicopter:Bell Helicopter, a wholly owned subsidiary of Textron Inc., is an industry-leading producer of commercial and military, manned and unmanned vertical-lift aircraft and the pioneer of the revolutionary tiltrotor aircraft. Globally recognized for world-class customer service, innovation and superior quality, Bell's global workforce serves customers flying Bell aircraft in more than 120 countries.
Bell Helicopter Singapore
BTA

Bell Helicopter Training Academy
Bell Helicopter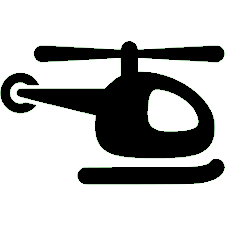 Helicopters Flight School - Training Civilian