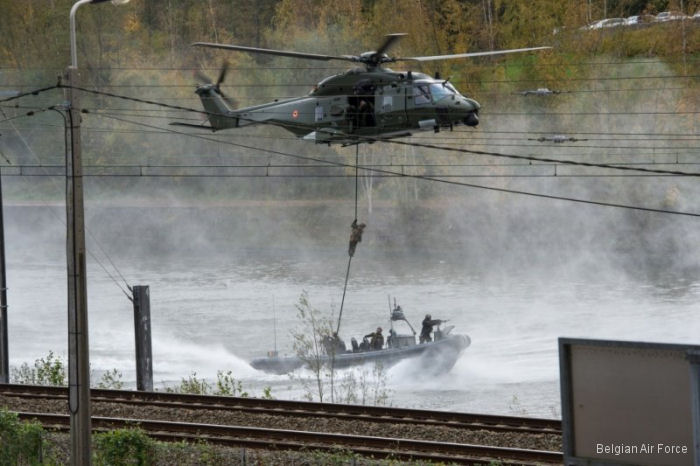 Belgian Air Force, November 08, 2016 - Air Force and Army units from several European countries will be participating from November 14 to November 30th, 2016 in a joint exercise.

With daily operations between 8:30 and 24:00, the objective of the exercise Blackblade is a safe and effective cooperation between ground and air units from different EU partners.

This integrated exercise for helicopters and ground units will mainly take place in the military training areas of Arlon, Marche-en-Famenne and Elsenborn, the low flying zones for helicopters in the Ardennes and in and around the airbase of Florennes.

Florennes will served as the exercise base but there will also continue flight operations in the Arendonk and Gierle regions. In the designated fly-zone areas, military helicopters may fly as low as for the purpose of the exercise is necessary.

Combat (simulated) helicopters will carry out reconnaissance, protection of ground convoys and other transport helicopters and can engage targets. Medium-weight helicopters such as the Caiman (NH90) are used for the transportation of personnel and equipment. A109 helicopters will also carry out medical evacuations.

A press conference for the Exercise Blackblade will be held on November 10th so Ministry of Defence can inform the public about the increased operating activity. The authorities and police in the area of ​​the operation zones will be notified.
Location :

Florennes AB
NH90 in

Force Aérienne Belge
AS532U2 Cougar in

Koninklijke Luchtmacht
AB212 in

Österreichische Luftstreitkräfte
S-70A-42 Black Hawk in

Österreichische Luftstreitkräfte
Black Blade 2016
EDA European Defence Agency

European Commission