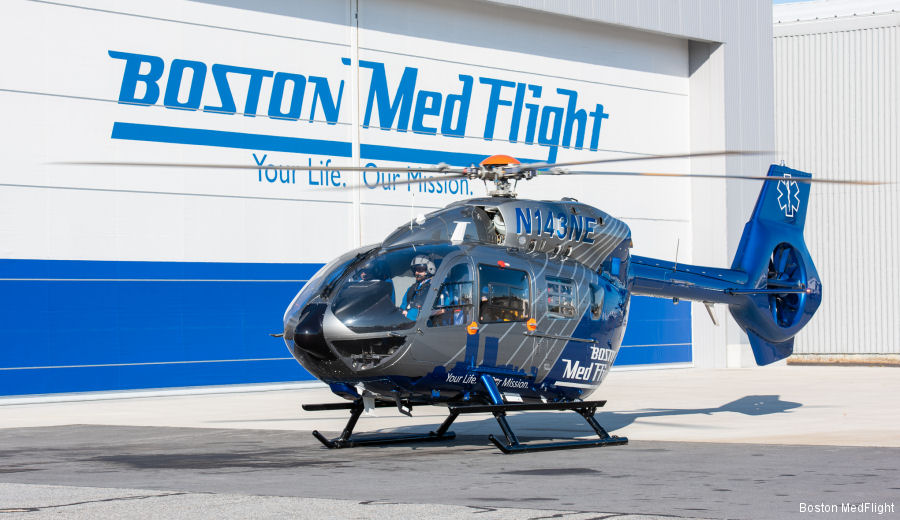 Boston MedFlight, May 02, 2022 - We recently provided critical care medical transport to our 90,000th patient since our founding in 1985.

This is a major milestone for the region's primary provider of critical care transport to the most critically ill and injured infants, children and adults in the New England area.

"Achieving this milestone is really a testament to all of the individual team members through the years who have dedicated their expertise, care and compassion to serving our patients in need," said Maura Hughes, CEO of Boston MedFlight.

"When one considers the many family members and friends each patient represents, the number of lives our work has touched is immeasurable. Special thanks to all who have been a part of our nonprofit mission over the past 37 years. We look forward to continuing to serve this region for years to come."

2021 was our busiest year in history during which our teams provided expert, safe and efficient critical care transport by air and ground to more than 5,600 patients in need – an average of over fifteen patients every 24 hours. And in line with our nonprofit mission, we cared for all of those patients without regard for their insurance status or ability to pay, and in doing so provided over $7.2 million in free and unreimbursed care to patients with little or no insurance.

During our history as a nonprofit organization, Boston MedFlight has become an integral part of New England's healthcare delivery system and a community resource for training of local healthcare professionals and first responders.

About Boston MedFlight: Boston MedFlight partners with a consortium of leading medical centers including Beth Israel Deaconess Medical Center, Boston Children's Hospital, Boston Medical Center, Brigham and Women's Hospital, Lahey Hospital & Medical Center, Massachusetts General Hospital and Tufts Medical Center.

We provide critical care medical transport to the region's most severely ill and injured patients with its fleet of helicopters, airplane and ground vehicles, all of which are outfitted with state of the art medical equipment and serve as mobile intensive care units with highly trained critical care nurses and critical care paramedics.

List of Air Medical Ambulance Services
BMF

Boston MedFlight
State of Massachusetts