Bristow Celebrating 60 years


Bristow is celebrating its 60th anniversary with a look back on the historic events that helped create one of the world's largest civilian helicopter companies.

Bristow, June 19, 2015 - If you've been in business for 60 years, you have some stories to tell. With a series of articles, interviews and visuals, Bristow is celebrating its 60th anniversary with a look back on the historic events that helped create one of the world's largest civilian helicopter companies.

Alan Bristow formed Bristow Helicopters in 1955 after securing a contract to supply helicopter crews for Shell Oil Co. in the Persian Gulf. Bristow, a renowned aviator, led the company until 1985 and stayed involved until his death in 2009 at the age of 85.

Bristow was on the scene from the first days of oil production in the North Sea. It was a pioneer on many aircraft types and an early advocate of safety and helicopter pilot training, establishing a major training facility at Redhill, England in 1960. Bristow began operations in Aberdeen, Scotland in 1967.

Bristow began operations in Africa began operations in Africa in 1960 by acquiring Fison-Airwork, a crop-spraying company that also supported some of the first oil exploration work in Nigeria. Bristow continues to maintain a strong business presence in Nigeria, operating from six bases that mostly serve the offshore energy industry.

Operations in the U.S. can be traced back to the launch of Offshore Logistics in 1969. As it grew over the decades, the company eventually purchased a 49-percent stake in Bristow Aviation Holdings Ltd. in 1996 to expand its operations into the North Sea. Offshore Logistics moved its headquarters to Houston in 2005.

In 1971, Bristow began civilian search and rescue (SAR) services in the U.K. After a hiatus, it resumed serving the Maritime and Coastguard Agency in 1983 and most recently won a 10-year contract to provide SAR service across the country from 10 bases. Bristow also has SAR operations in Australia, Canada, Norway, Russia and Trinidad.

In 2006, under the direction of then-President and CEO William Chiles, the company was rebranded as Bristow Group, creating a single brand under which the entire company would operate. The company also established its Core Values of safety, quality and excellence, integrity and teamwork, , and its Code of Business Integrity, both of which remain in force today.

Bristow launched its industry-leading Target Zero safety program in 2007. Target Zero is a long-term strategy to develop a culture of safety at all levels of the company and it remains the underpinning of Bristow's successful safety culture today.

Also in 2007, Bristow acquired Florida-based Helicopter Adventures Inc. and renamed it Bristow Academy with the mission to fulfill the company's need for top-quality pilots as well as train pilots for other applications.

Bristow continues to be a leading provider of helicopter services to the worldwide offshore energy industry. In 2014, Jonathan Baliff succeeded Bill Chiles as president and chief executive officer and continues Bristow's strategic expansion across the globe and its unwavering commitment to safety and proactive partnership with customers. With recent acquisitions of premium regional air carriers, Eastern Airways in the UK and Airnorth in Australia, Bristow provides point-to-point scheduled and charter transportation services, combining fixed-wing with rotary-wing services to clients around the world.

The company currently has major helicopter transportation operations in the North Sea, Nigeria and the U.S. Gulf of Mexico, and in most of the other major offshore oil and gas producing regions of the world, including Australia, Brazil, Canada, Russia and Trinidad. In addition, Bristow's has service agreements and equity interests in affiliate transportation companies around the world, including Lider Aviacao in Brazil, Cougar Helicopters in Canada and Petroleum Air Services in Egypt.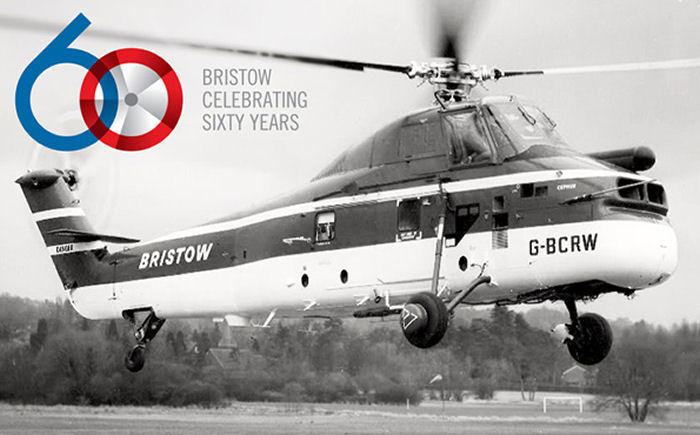 This article is listed in :


Bristow

Líder Aviação
Lider Taxi Aereo

Cougar Helicopters

Petroleum Air Services

Bristow US