Fifth Anniversary of PHI / HNZ Broome Base


PHI / HNZ joint venture in Western Australia celebrating fifth anniversary. Seven AW139 and S-92 helicopters are operating from Broome supporting offshore oil Inpex and Shell operations in the Browse Basin

PHI, June 07, 2022 - PHI's Broome Base in Western Australia recently celebrated its five-year anniversary. T

he base has come a long way since a small team set up the operations in 2017.

Initially, there were 41 employees and two aircraft at the base—this has now grown to 95 employees and seven aircraft.


Broome base history

Some of the successes of the base include:

- June 2017 – transition to support full Inpex contract

- November 2017 – PHI won the Search and Rescue Medevac services contract to support Inpex and Shell in the Browse Basin

- April 2018 – full all-weather search and rescue aircraft arrived at the base

- April 2020 – base relocation from several small hangars into a large hangar

- September 2020 – arrival of the Leonardo AW139, the first for PHI's operations in Australia, which was also used to assist with distribution of Covid-19 vaccinations to remote communities

- September 2021 – SAR operation moved from sub-contract arrangement to a full complement of inhouse crew

- September 2021 – Introduction of SAR Cadetship


Broome facts

Over the past five years the base has achieved:

- 21,758 flight hours

- 90,885 passengers transported

- 4,972 offshore flights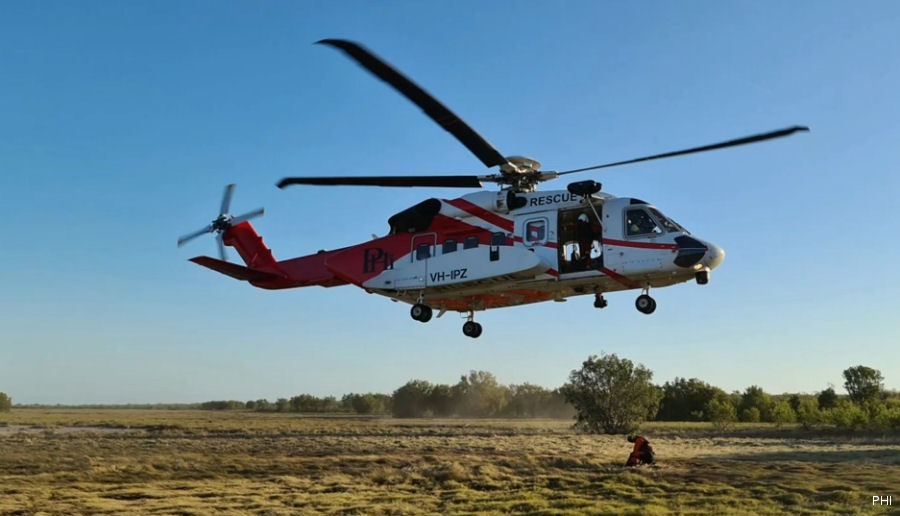 Broome search and recue (SAR) S-92 helicopter

This article is listed in :


PHI / HNZ Australia
HNZ Australia Pty Ltd
Oil and Gas Industry in
International
Sikorsky S-92 in

HNZ Australia Pty Ltd

Broome