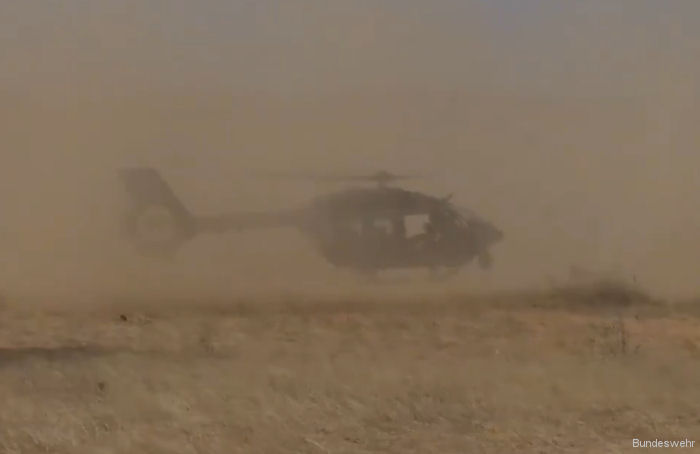 Helis, March 07, 2020 - German armed forces (Bundeswehr) deployed in the African country of Niger completed training exercise Black Dagger.

In this year edition, and for the first time, the Special Forces Command (KSK, Kommando Spezialkräfte) operated the Airbus H145M LUH helicopters. Flew by HSG 64 squadron, these helicopters were tested in the Jordan desert in 2017.

The Bundeswehr received 15 H145M between December 2015 and June 2017.

On November 2018, the Bundeswehr opened a military base in Niger's capital city, Niamey, giving Germany a greater presence in a region from which migrants reach the Mediterranean.

German troops were also deployed as peacekeepers in the neighboring country of Mali. German Army' helicopters NH90 and Tiger were part of the United Nations mission MINUSMA in Gao between 2017 and 2018.
Location :

Niamey
H145M LUH SOF in

Luftwaffe
HSG64

Hubschraubergeschwader 64
Luftwaffe
German Air Force
Luftwaffe H145M in Jordan

MINUSMA
United Nations