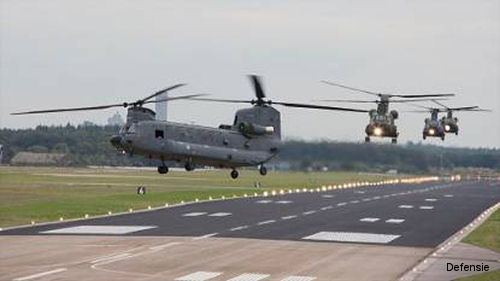 Netherlands Ministry of Defence, March 28, 2014 - The Dutch armed forces will send a number of its transport helicopters to Mali after all.

The Dutch contingent in Mali was initially going to make use of UN partners' helicopters and contracted helicopters. As that arrangement could not guarantee medical evacuation capability, 3 Royal Netherlands Air Force Chinooks are being sent to Africa.

Currently, MINUSMA, the UN mission the Netherlands is set to join, has contracted 3 civilian transport helicopters for medical evacuation. These helicopters, however, cannot be used in combat conditions and, during night flights, are only able to land at airfields.

The French helicopters operating in the area as part of the French Operation SERVAL will not be continuously available for MINUSMA deployment.

As a consequence of the deployment of the Chinooks, the Dutch military presence will be increased by 70 military personnel and the Dutch camp's infrastructure will have to be adapted to accommodate the 3 helicopters. Consequently, the Dutch Chinooks will only be ready for full deployment in October of this year.

The first Dutch operational units will arrive in Mali in the last two weeks of April. Dutch units will be at full readiness in May. Until the arrival of the Chinooks, Dutch units will only operate at distance from their base in Gao if Operation SERVAL is able to guarantee medical evacuation capability.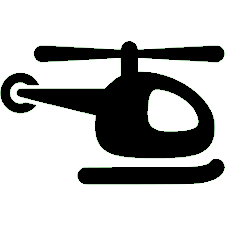 Aircraft mentioned in this article :
CH-47D Chinook D-103 ( Koninklijke Luchtmacht )



Location :

Gao
CH-47D Chinook in

Koninklijke Luchtmacht
MINUSMA
United Nations
MINUSMA