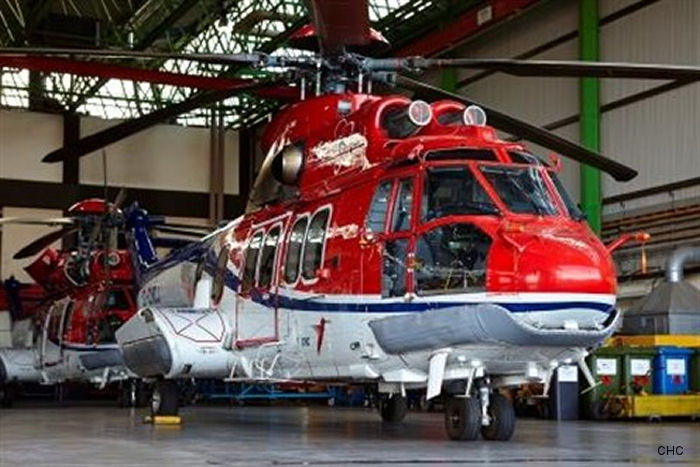 CHC, May 05, 2016 - IRVING, TEXAS - CHC Group today announced that the Company and certain of its wholly-owned subsidiaries have filed voluntary petitions for relief under Chapter 11 of the United States Bankruptcy Code in the United States Bankruptcy Court for the Northern District of Texas to facilitate the restructuring of its balance sheet and fleet, and position the Company for long-term success.

The reorganization is expected to strengthen CHC's financial position by reducing long-term debt and enhancing financial flexibility while allowing the Company to manage and operate its fleet of aircraft.

CHC expects day-to-day operations to continue without interruption throughout the court-supervised restructuring process. The Company expects to maintain sufficient liquidity throughout the restructuring process to maintain its continuing business operations.

Karl Fessenden, President and Chief Executive Officer:

"CHC continues to be a strong company operationally and we remain fully committed to delivering safe and reliable service to our customers. Importantly, normal business operations will continue. The step we have taken today provides an orderly path to enhance our financial flexibility and establish a competitive capital and operating structure that will allow us to invest in and grow CHC's business over the long-term. We remain committed to maintaining our position as a world class helicopter service provider – one that continues to set the standard for safety, customer service and value across the industry. We thank our customers and suppliers for their ongoing support as well as our employees for their continued dedication."

Like many companies in the oil and gas industry, CHC's operations have been significantly affected by the dramatic decline in oil prices since their peak in 2014 and general uncertainty in the energy market, which has led to decreased customer demand and an increase in idle aircraft. Despite significant efforts to reduce costs, these factors, coupled with CHC's debt and aircraft lease obligations, resulted in the Company's decision to engage advisors to assist in evaluating strategic alternatives to improve its capital structure. CHC and its advisors determined a court-supervised reorganization process provides the best and most efficient way to align the Company's debt, lease and interest costs with customer demand in the current operating environment, and position CHC for long-term success.

The Company also announced that it has filed certain "first-day" motions with the court to facilitate operating in the normal course throughout the court-supervised restructuring process.

Customers, suppliers and other stakeholders can find additional information about CHC's reorganization at www.chc.ca/restructuring. In addition, court filings and other information related to the restructuring proceedings are available at a website administered by the Company's claims agent, Kurtzman Carson Consultants, at www.kccllc.net/chc.

Seabury Advisors, PJT Partners and CDG Group are serving as financial advisors to the Company and Weil, Gotshal & Manges LLP and Debevoise & Plimpton LLP are serving as its legal advisors.

About CHC: CHC Helicopter is a leader in enabling customers to go further, do more and come home safely, including oil and gas companies, government search-and-rescue agencies and organizations requiring helicopter maintenance, repair and overhaul services through the Heli-One segment. The Company has a fleet of more than 220 aircraft and operates on six continents.

Restructuring
CHC
Canadian Helicopter Corporation
CHC EC225LP Helicopter Accident in Norway


CHC Helicopters Netherlands bv

CHC Scotia

CHC Helicopters Australia
CHC Announces $450 Million to Recapitalize