USAF Combat, Search and Rescue Evolution


From the YR-4 rescue in Burma during WWII, through the HH-43 Huskie and HH-3E Jolly Green Giant in Vietnam, to nowadays Pave Hawks, the combat search and rescue will continue to evolve and grow

* USAF Combat and Search Rescue history through the 56th RQS experience



US Air Force, May 17, 2018 - by Senior Airman Cary Smith - A land rescue team behind Japanese enemy lines in Burma stepped out of the jungle only to find out they were not the first ones to reach four allies after their plane crashed.

They stood and watched as someone else carried away the last man of the injured crew.

Luckily, that person was Army Air Services 2nd Lt. Carter Harman who was airlifting the allies in his YR-4 helicopter to a safe rendezvous location.

The land rescue team had just witnessed the first ever combat helicopter rescue mission.

That was April 26, 1944, during WWII, where Harman saved an American pilot and three British soldiers.

From that moment, Harman started a legacy that our new 56th and 57th Rescue Squadrons still uphold today nearly seventy-five years later.

However, the 56th RQS still had some time before they picked up the torch. Twenty years after Harman's historic mission, search and rescue reached its heyday in Vietnam with the use of the HH-43 Huskie.

"Our Vietnam pilots knew there were these crazy rescue guys that would come in and save them if they were shot down," said Air Force Reserve Chief Master Sgt. Michael Flake, 305th RQS operations superintendent and current 56th RQS contractor. "The helicopters were slow, lumbering giants in the sky and were shot up trying to pull guys out of the area."

Although helicopters were slow, the crews were integral in saving more than 4,000 service members' lives. In 1965, the Air Force upgraded to the HH-3E Jolly Green Giant, and it left a lasting mark on the rescue community.

"If you look at our patches now, they still have the jolly green giant because of that helicopter and the work the guys did in Vietnam," said Master Sgt. Joshua Stephens, 56th RQS operations superintendent.

HH-3s provided more protective armor for the crew, could perform in-flight air refueling, detach its external fuel tanks, and had specialized rescue equipment such as a high-speed hoist.

The Jolly Green Giant continued as the go-to rescue aircraft until the late 80s.

"In 1987-89 there was a swap to the HH-60G Pave Hawk, which was modified over and over with better equipment," said Flake. "It was faster and had better guns and defensive systems for high-risk environments."

The HH-60 has a twin-turboshaft engine with infrared and radar-jamming systems and .50-caliber machine guns. The helicopter also features internal auxiliary fuel tanks and the ability to fold its rotor blades for transport.

Flake and Stephens added that an important aspect of all rescue squadrons is to modify the helicopter and its mission to meet the needs of the customer.

"Search and rescue started off as planes went down and crews went out and picked up the pilots, but evolved into high-risk casualty evacuation [CASEVAC] missions," said Flake.

An HH-60 was the helicopter used to rescue then Lt. Col. David Goldfein, the current Chief of Staff of the Air Force, when he was shot down over Serbia in 1999. The rescue crew evaded surface-to-air missiles, landed and retrieved Goldfein under hostile enemy fire, and took off while returning fire and flying back to Bosnia.

"From those missions, CASEVAC continued into Afghanistan to help out anyone who needed saving, whether that was Army soldiers, wounded allies, or even Navy SEALS," said Stephens.

Flake recounts his side of the story as he was deployed with the 305th RQS in Afghanistan in 2005 when the call came in to try and rescue Navy SEAL Lt. Michael Murphy and his team.

"Two MH-47 Chinooks went out to reinforce Murphy's team. One was shot down, all lives lost, and command called us to go in. The aircrew that went out next spent about a week looking for the guys and finally found Hospital Corpsman 1st Class Marcus Luttrell alive," said Flake. "Two days later the bodies of Mike Murphy and Petty Officer 2nd Class Danny Dietz were recovered 10,000 feet up a mountain. A few days after that they picked up the last body of the four-man crew."

To the 56th RQS members here at Aviano, the Luttrell and Goldfein missions are just two examples of how the rescue mission is constantly evolving and how aircrews will always do what needs to be done.

"The best part about our job is the helicopters are just a vessel that brings highly-motivated, like-minded people together to go into crazy environments and save lives," said Stephens.

Stephens added that to find those like-minded individuals, the rescue training courses teach more than just academics and data to remember, but reinforce a culture of critical thinking and improve teamwork abilities.

"New squadron members have to learn fast. We have to build up their weaknesses and get them to a level where we can all trust each other with our lives," said Tech. Sgt. Joseph Bland, 56th RQS special mission aviator. "We put newcomers with very experienced and highly proficient Airmen so when something happens up in the air and a checklist doesn't cover it, the team knows what to do."

Bland stated that their training has now reached into working with rescue teams from other countries.

"Search and rescue used to be for saving downed pilots, then it moved into picking up any injured casualty in any environment, and now it has morphed into this effort among multiple different nations," said Bland. "We are here now with the Italians and we are excited to work with their special operations and rescue teams."

From Harman carrying one person at a time in his YR-4 to the 56th RQS working with NATO and other European nations in the upgraded HH-60, combat helicopter search and rescue has a storied history that will continue to evolve and grow.


Photos: The
R-4 in Burma during WWII
, HH-43 Huskie and HH-53 in Vietnam and today's HH-60G Pave Hawk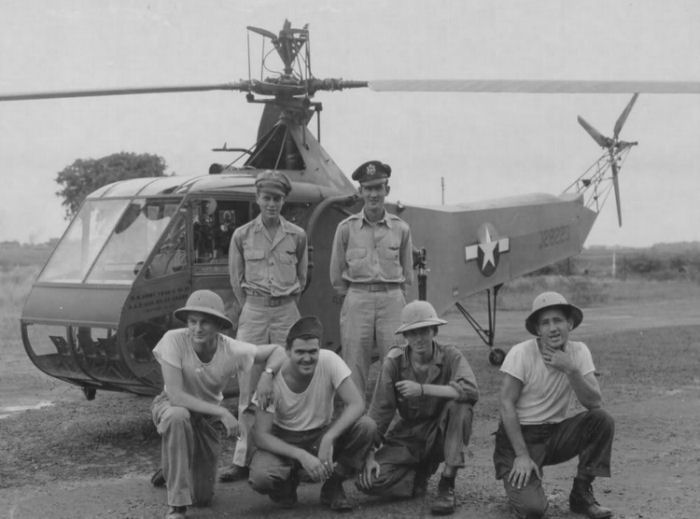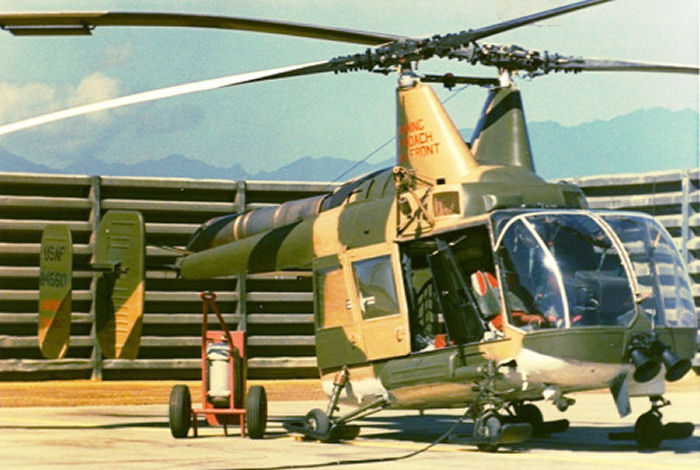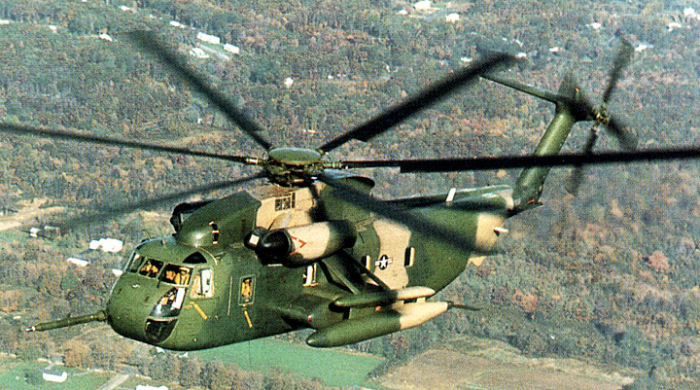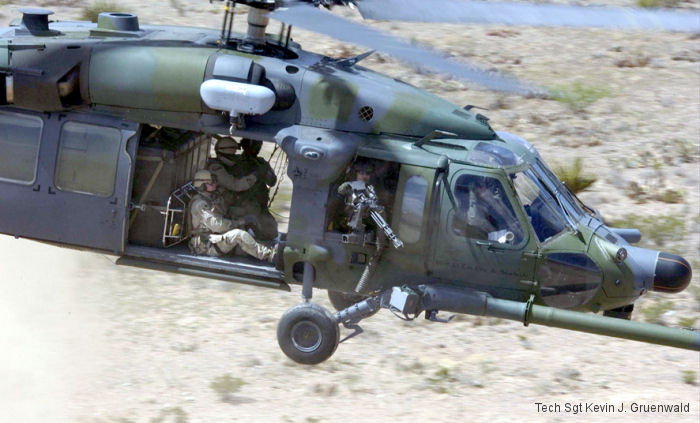 This article is listed in :
56th RQS

56th Rescue Squadron
US Air Force
Kaman H-43 Huskie in

US Air Force
Sikorsky S-61 H-3 in

US Air Force
Sikorsky S-65 H-53 in

US Air Force
Sikorsky S-70 H-60 in

US Air Force
Sikorsky HH-60W CRH-60