StandardAero, March 05, 2019 - ATLANTA, GA – StandardAero and Robertson Fuel Systems are relishing the overwhelming success of their retrofittable crash-resistant fuel tank (CRFT) for the Airbus Helicopters AS350 and EC130 series, with delivery into the European market on the near horizon.

Launch European customer and notorious mountain rescue service provider, Air Zermatt, is set to take acceptance of their first CRFT this spring.

Since receiving Federal Aviation Administration (FAA) Supplemental Type Certificate (STC) approval in December 2017, and subsequent approval by the European Aviation Safety Agency (EASA), the joint StandardAero and Robertson Fuel Systems team has delivered more than 108 CRFTs to its customers in the continental United States, Hawaii, Alaska, Guatemala and Australia, with an ample order book for more anticipated deliveries in the coming months.

"It's no surprise that our crash-resistant fuel tank has seen such great success in its first year," said Rick Stine, President of StandardAero Components, Helicopters & Accessories. "The industry has a strong demand for improved safety solutions for legacy helicopters like the AS350, and with products like those that comprise our SAFECRAFT portfolio, our team of aftermarket experts are leading the development of mission critical safety solutions to face those demands head-on."

The CRFT was derived from Robertson Fuel Systems' proven military fuel restraint technologies and adapted to meet the needs of civilian operators. It is the only retrofittable solution for the AS350 helicopter platform that has been successfully tested and certified with an external cargo swing installed, and that is fully compliant with the latest FAA FAR Part 27.952 fuel system crashworthiness requirements. In addition, customers such as Air Zermatt are able to take advantage of the thoughtfully simplistic installation design of the CRFT, allowing for easy retrofit, with no specialized field service or intrusive structural modifications needed, reducing aircraft downtime significantly.

"Due to the critical missions our helicopters perform, safety, availability and reliability all go hand in hand," said René Lauber, Technical Director for Air Zermatt. "When choosing the best fuel tank retrofit option for our needs, it was imperative that we select a solution that would result in minimal impact to our operations, which the StandardAero tank was able to provide."

The CRFT serves as the cornerstone of StandardAero's SAFECRAFT portfolio, a collection of safety equipment solutions which includes ADS-B In/Out options that surpass pending regulatory requirements and an advanced autopilot system with unparalleled capability.

Visitors of the Heli-Expo trade show and exposition taking place March 5 – 7, 2019 in Atlanta, Georgia who are interested in learning more about the SAFECRAFT portfolio are welcome to visit booth #B1429, where an AS350 helicopter demonstrator incorporating a model of the joint StandardAero and Robertson Fuel Systems CRFT will be on display. Visitors can also stop by the StandardAero booth or the Robertson Fuel Systems booth (#C1028) to view an interactive 3D depiction of the crash-resistant fuel tank's unique features

About Robertson Fuel Systems: Robertson Fuel Systems, a HEICO company based in Tempe, Arizona, designs, develops, produces and sustains primary and auxiliary fuel systems for military and civil applications. HEICO Corporation is a New York Stock Exchange listed company (NYSE: HEI and HEI.A). The company's technology-driven and electronics products have been used for aerospace, industrial, and defense industries for more than 60 years.

About StandardAero: StandardAero is one of the world's largest independent providers of services including engine and airframe maintenance, repair and overhaul, engine component repair, engineering services, interior completions and paint applications. StandardAero serves a diverse array of customers in business and general aviation, airline, military, helicopter, components and energy markets. The company celebrated its 100th year of industry leadership in 2011.

In 2015, StandardAero was purchased by Veritas Capital, a leading private equity firm headquartered in New York City. Veritas invests in companies that provide critical products and services to government and commercial customers worldwide including those operating in aerospace & defense, healthcare, technology, national security, communications, energy and education.

RFS

Robertson Fuel Systems
State of Arizona
AS350 Ecureuil in

Vector Aerospace
H130 in

Air Zermatt AG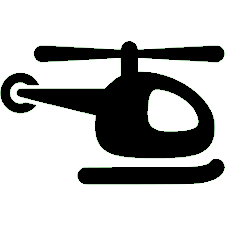 Helicopters Fuel Tanks
Retrofittable AS350/EC130 Crash-Resistant Fuel Tank