Aerial Spraying with the Ag-Cormorant Drone


ADAMA Ltd in partnership with Tactical Robotics for a feasibility study of unmanned aerial vehicle (UAV) for aerial application spraying based on the Cormorant air mule drone

Tactical Robotics Ltd, March 27, 2019 - Global crop protection company ADAMA Ltd. has partnered with Tactical Robotics Ltd., an innovative Israeli aerospace company, in a joint feasibility study for a high-payload, unmanned aerial vehicle (UAV) for aerial spraying.

Tactical Robotics has developed the Cormorant, a multi-role, compact, high-payload, unmanned vertical takeoff and landing (VTOL) aircraft with unique capabilities.

The Cormorant can carry an effective payload of more than 500 kilograms (up to 764 kilograms including fuel), it does not require an airstrip and can be transported by truck. The Cormorant is a versatile UAV platform capable of preforming multiple tasks, ranging from logistics and cargo services to fire-fighting and aerial spraying.

As part of the collaboration, ADAMA and Tactical Robotics will work together to develop the Ag-Cormorant, an innovative solution for aerial spraying. ADAMA's expertise and know-how of the Ag industry alongside its farmer-centric approach dedicated for bringing valuable solutions to the farm ecosystem will guide the development direction and define the Ag-Cormorant capabilities.

The Ag-Cormorant's unmanned operation and unique design promote a new standard of safety in aerial spraying. It eliminates the risks of pilot injuries and exposed rotor accidents. With a relatively low acoustic signature and 24/7 flying capabilities it will significantly increase the available window for application.

The Ag-Cormorant's ability to adjust flight height and speed according to the mission in combination with unique aerodynamic properties enables better canopy penetration, drift reduction and variable rate application capabilities.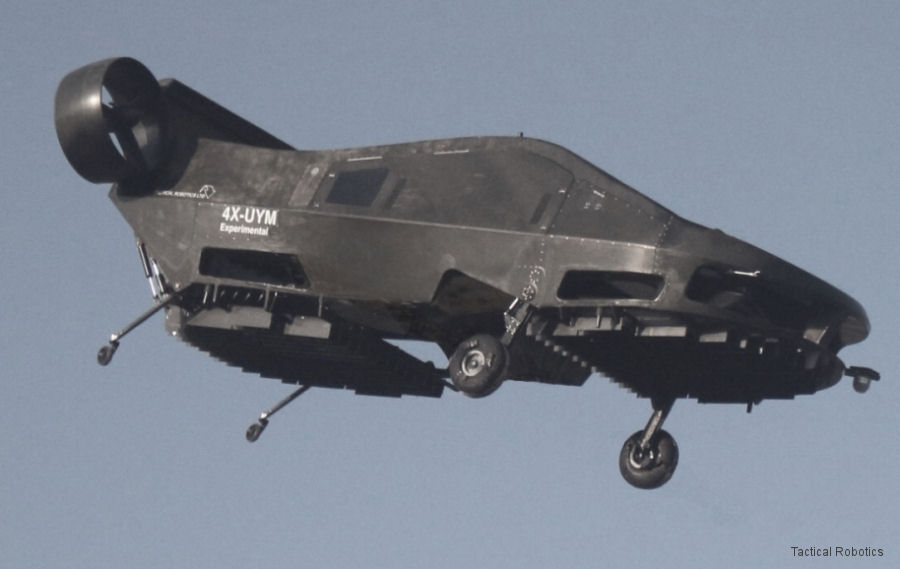 This article is listed in :
Tactical Robotics AirMule / Cormorant
--Helicopters UAV & Drones