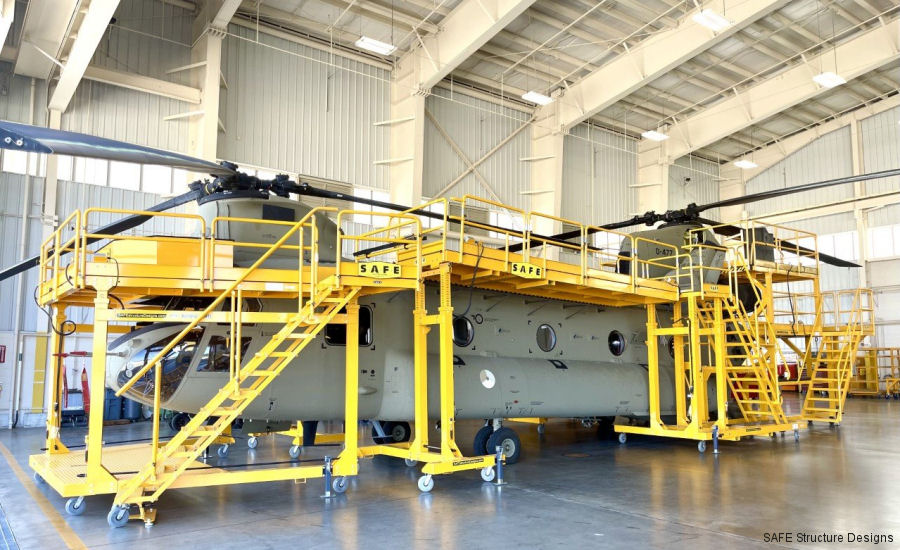 SAFE Structures Designs, March 07, 2022 - S.A.F.E. Structure Designs announced the delivery of custom fall protection maintenance platforms to the Army in Ft Hood, Texas.

The SAFETY FIRST ergonomic platforms allow technicians SAFE access to all areas of their Boeing CH-47F aircraft fleet.

The set of platforms are equipped with the latest features including a seamless fit to the aircraft with zero gaps, enhanced safety handrails, and precise working deck heights to increase comfort and efficiency.

These versatile platforms are lightweight and easy to move around by two technicians. Without impedances to critical areas on the aircraft, these platforms allow for maintenance access to all required areas when performing depot level overhauls or routine maintenance on the aircraft.

The CH-47 fall protection stands provide an ergonomic work environment that is SAFE.

SAFE will have info on these platforms at HAI Heli-Expo 2022 in Dallas, Texas.

"We are excited to supply our custom fall protection maintenance platforms to the Army in support of their CH-47 program," said Johnny Buscema, S.A.F.E. CEO. We have spent many years on research, development and prototyping in order to finalize what we believe to be the most ergonomic set of CH-47 stands on the market. We have had the support of Columbia Helicopters, Boeing, Army, Airforce, Special Ops and Navy technicians around the United States providing us with critical feedback on this design.
Location :

Robert Gray Army Airfield - Fort Hood

SAFE Structure Designs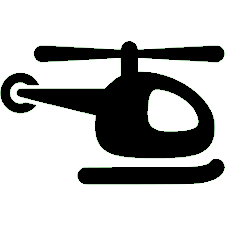 Helicopters Ground Handling
CH-47F Chinook in

US Army Aviation