Danish EH101 in the COVID-19 Pandemic


Danish Præhospitalet Region Midtjylland has used the Royal Danish Air Force (RDAF) EH101 helicopter equipped with the EpiShuttle isolation stretcher during the COVID-19 pandemic

* Præhospitalet Region Midtjylland acquired their first EpiShuttle in December 2019 and now have 6 EpiShuttles in active duty for use by the RDAF EH101 helicopters and C-130 and Challenger fixed-wing aircraft



EpiGuard, November 16, 2021 - The prehospital services at Region Midtjylland performed the first ever helicopter transport of a covid-19 patient with an EpiShuttle. Going forward EpiShuttle will be the standard solution when transporting potentially highly infectious patients.

Præhospitalet Region Midtjylland is the only prehospital unit with an organized department for high-risk diseases in Denmark. Their staff consists of a full crisis management team and an operational team ready to take on transport 24/7.

They acquired their first EpiShuttle back in December 2019 and now have six EpiShuttles in active duty divided between the health preparedness and in connection to corporation with the military services.

Bo Elbæk is head of the Health Preparedness Department, part of the Prehospital services and responsible for the preparedness-EMCC. Together with his department, Bo Elbæk spent years of studying and co-training with EpiGuard before acquiring the single patient isolation and transportation unit.

– We needed equipment that could provide safety for our medical staff. In addition, we saw that the product helped us be more efficient when transporting patients and that the patients themselves had a better experience when they were transported inside an EpiShuttle, says Bo Elbæk, head of the Health Preparedness Department.

During Covid-19, the operational team, by September 2021, a specialized team was activated 39 times, transporting in total 24 covid-19 patients by helicopter.


Developed best practice with focus on training

Besides the actual transport missions, the team undergoes quarterly training sessions to develop best practice and prepare for missions. The prehospital services also have more extensive training sessions, with five training sessions over the span of two years.

– The training includes among other thing standard training sessions with PPE and complete mission training with the EpiShuttle in use, meaning planning and transporting a patient from a hospital or a civilian home, explains Bo Elbæk, head of the Health Preparedness Department.

During Covid-19 the prehospital services were working closely with the military, both when it comes to training and day to day-work.

– Every second year we are planning to conduct two-day training session with the military. We highly recommend this, as it both strengthens the cooperation with the Armed Forces and gives us both great insights and food of thought when it comes to improvement, says Bo Elbæk, head of the Health Preparedness Department.

The specialized team is eager to transfer their experience to other users of the EpiShuttle system.

– In my opinion we are a very experienced staff, ranking high among others in the world when it comes to using the EpiShuttle, and we are happy to share our knowledge and skills. Our team is very secure in active operations, and we are already arranging training sessions with various hospital staff, medical staff in other regions and cooperating with other countries to develop best practice on other subjects, explains Bo Elbæk, head of the Health Preparedness Department.

– The practical training with new lifesaving technology that the prehospital services conduct is crucial for health care professionals. Equipped, trained and experienced personnel makes the entire health care system more efficiently and ready for life saving missions. It also adds extra value for EpiGuard because the feedback we receive from the professionals are extremely important when we develop new products, says Ellen Cathrine Andersen, CEO in EpiGuard, about the importance of extensive training with the EpiShuttle.

EpiShuttle will be our main form of transport

The prehospital services have utilized the EpiShuttle in various situations already and their goal for the future is to utilize the product even further. They are also looking at other more comfortable products to protect the medical staff, as different masks, and PPE with ventilation.

– This is just the beginning. EpiShuttle is the future. Going forward the EpiShuttle will be used whenever we are transporting patients we suspect have infectious diseases and patients that have consumed chemical products. In the future all potential infectious patients, with not-aerosol diseases, will be transported by land, air, and sea with the EpiShuttle, Elbæk says and lists up several diseases and situations that call for the use of EpiShuttle.

Among these diseases are hemorrhagic fever as Ebola and Lassa fever, plague, and Sars-virus.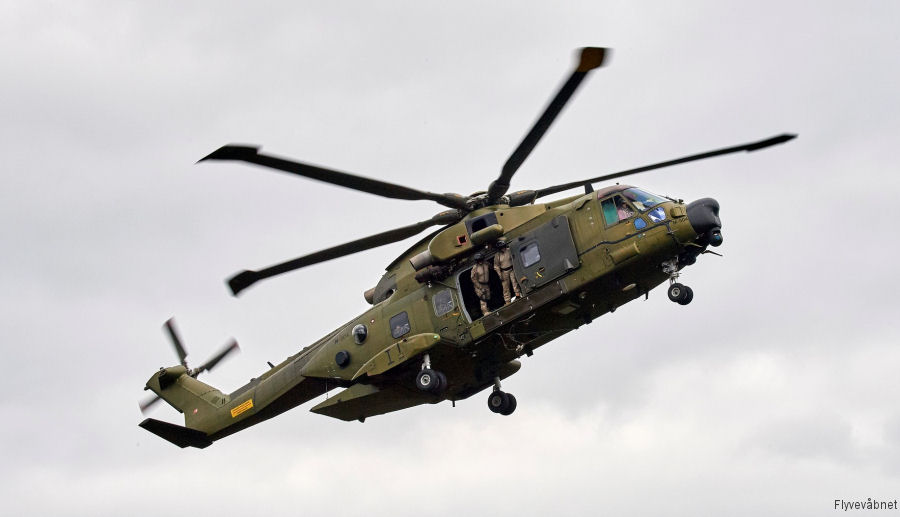 This article is listed in :
List of Coronavirus outbreak
AgustaWestland EH101 in

Flyvevåbnet

EpiGuard