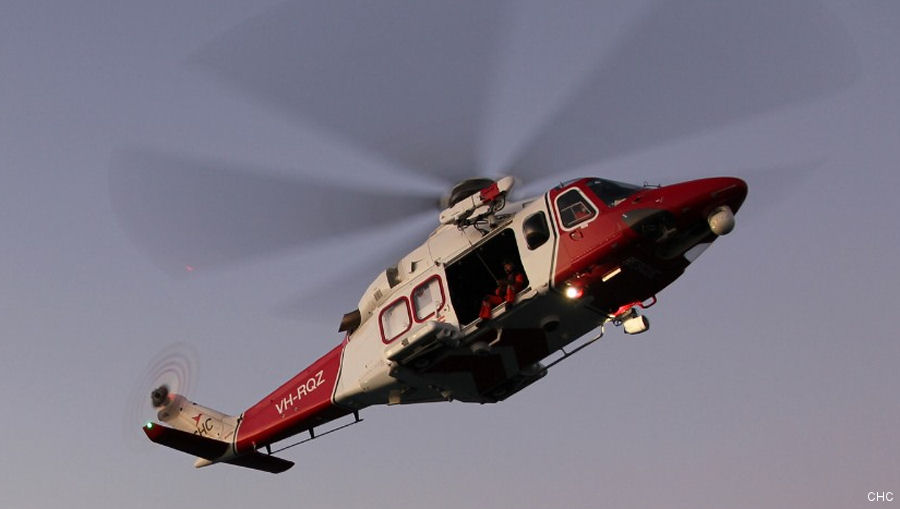 CHC, May 25, 2022 - CHC Helicopter is pleased to announce a new 12-year contract with the Department of Fire and Emergency Services (DFES), Western Australia, to provide 24/7 emergency rescue helicopter operations.

Vince D'Rozario CHC's Regional Director Asia Pacific, said: "We are honoured to be awarded this contract. This award reinforces the strong partnership with DFES, established over the past 19 years. Our specialist teams have worked tirelessly, diligently and with great pride to ensure the highest standards of service and the delivery of a safe and reliable operation."

He added: "The new contract includes the provision of three new, Leonardo AW139s, built to DFES specification. CHC will transition personnel and aircraft from Bell 412s to AW139s, as all aircraft arrive by the end of 2023."

President and Chief Executive, CHC Helicopter, David Balevic said: "CHC has a longstanding relationship with DFES, serving the people of WA for almost two decades. Their decision to continue working with CHC is testament to the hard work, dedication and outstanding safety standards."

Michael York, Head of Emerging Markets, Milestone Aviation, said: "We are delighted to further strengthen our partnership with CHC with the finance and lease of three AW139 helicopters. Milestone's experienced team worked closely with CHC to bring this transaction to a successful close and we are proud to be part of the solution to deliver modern emergency rescue helicopters for the people of Western Australia."

The new AW139s will have a 75% increase in range over the current helicopters and be able to cruise 16% faster to reach more Western Australians than ever before. The new aircraft will be equipped with the most advanced sensors, systems and aeromedical equipment of any rescue helicopter in Australia, including the latest generation search and rescue radar.

Built in Italy, their customised interiors will be constructed and installed in Perth, creating local jobs and advancing the WA aerospace industry. The aircraft will also have the ability to live stream footage of unfolding emergencies to DFES commanders on the ground

With more than 40 years of operation in Australia, CHC provides an extensive helicopter transportation service to the oil and gas industry, as well as search and rescue, emergency medical services, and maintenance, repair and overhaul services, to help our customers to go further, do more and come home safely.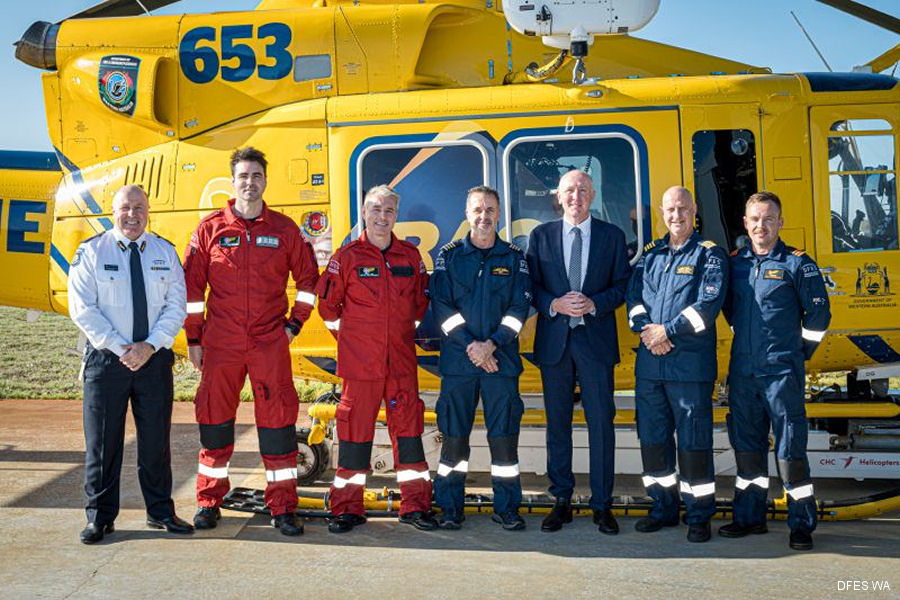 Current RAC Rescue Bell 412

Western Australia
Local Governments
Government of Australia

RAC Rescue
Australia Air Ambulances
AW139 in

CHC Helicopters Australia
Western Australia New Ambulances to Arrive in 2023