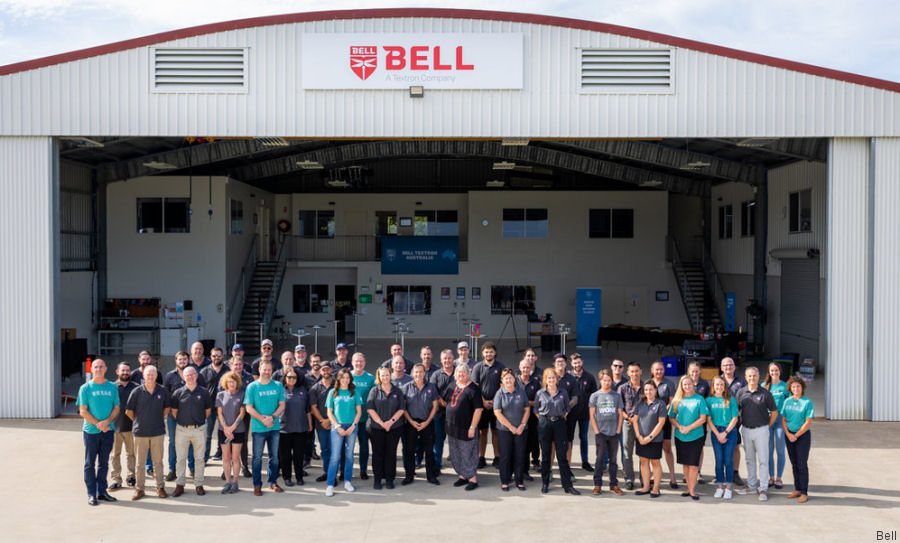 Bell, April 12, 2023 - Fort Worth, Texas - Bell Textron Inc., a Textron Inc. company, announced the renaming of Eagle Copters Maintenance Pty. Ltd. (ECM) to Bell Textron Australia Pty Ltd following Bell's acquisition of ECM in 2022.

"ECM's name change to Bell Textron Australia marks a key milestone in our commitment to grow our local aftermarket footprint and service offering in Australia to better serve our Australian customers and to capture new demand in an important market for Bell," said Chris Schaefer, vice president, Customer Experience, Bell.

"My team and I look forward to deepening the long-term relationships we have in country and to support our leadership team at Bell Textron Australia."

"This name and branding change presents us as part of the Bell organization which affords us the opportunity to offer enhanced and expanded services to support our customers," said Grant Boyter, director, Bell Textron Australia.

"Moreover, I am pleased to share that the team here remains the same and we look forward to offering the same flexible, focused, quality and service orientated approach for which Eagle is known."

Formed in 2013 by Eagle Copters Ltd. (Eagle), a Calgary, Canada-based company, and Aero Assist, an Australian company, ECM brings decades of experience in helicopter support and local knowledge to its customers across its facilities in Coffs Harbour and Redcliffe, Australia.

Over the past 40 years, the Eagle Copters group of companies have grown to be one of Bell's top producing Customer Service Facilities in the world.

Globally, Bell currently has 12 company-operated service centers providing aircraft maintenance, blade repairs, customizations, and more. These centers are in the Czech Republic, Singapore, United Kingdom, UAE, Australia, US, Canada, and China.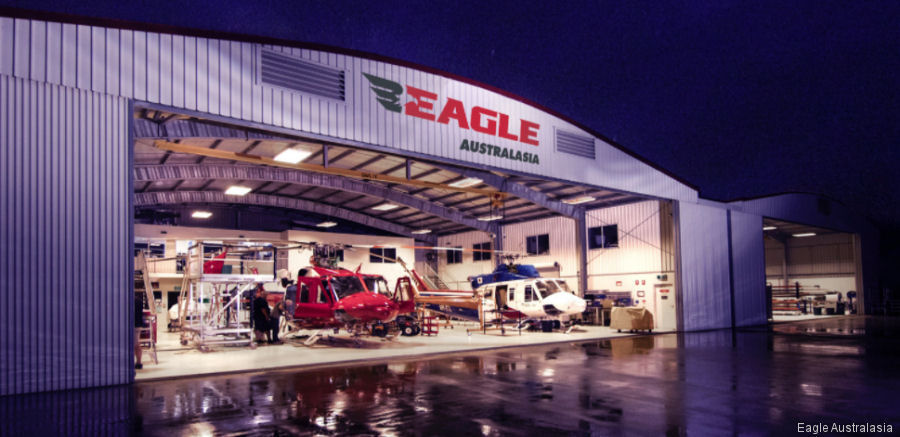 Eagle Copters Australasia

Bell Textron Australia