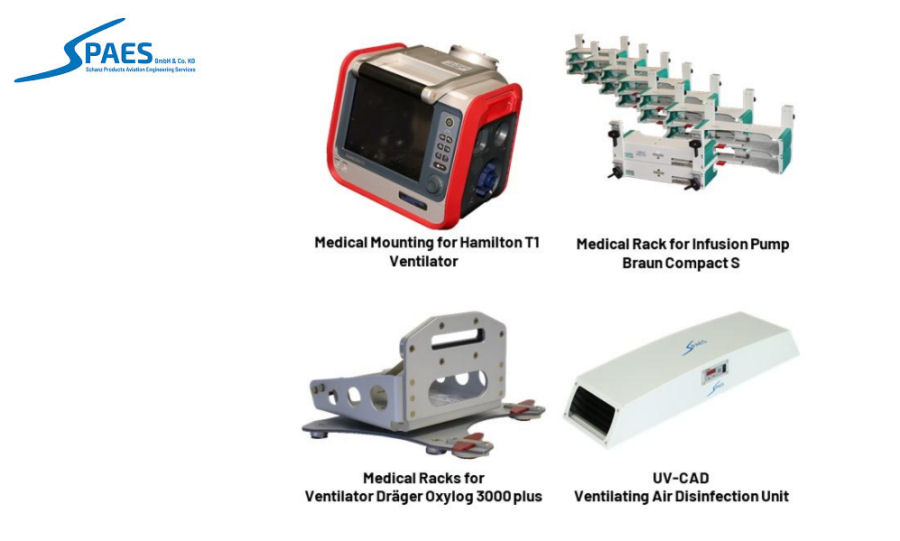 SPAES GmbH & Co. KG, October 13, 2020 - Due to the increasing demand of customers for the procurement and production of components according to aviation standards, SPAES decided to establish an EASA Part 21G production organisation.

For certification of the Part 21G organisation it was accompanied by four reference projects, including a mounting bracket for the Hamilton T1 ventilator for the Airbus H145 helicopter.

"With the existing Part 21J design organization and the new Part 21G Production Organization approval, we can offer our customers a complete package and thus cover the value chain from the idea to the production of a product," says Nikolas Kares, Head of Production Organization at SPAES.

As of now, SPAES not only manufactures their own products but also issues them with a certificate of conformity (EASA Form 1). This certificate of release proves that the product was manufactured in accordance with the approved design data and is therefore suitable for installation in aircraft.

"This is a positive and logical development for SPAES. In order to reduce costs and effort, the offer of the design, approval and manufacturing of products and components from one source is becoming more and more important for our customers" says Joachim Schanz, founder and managing director of SPAES

The focus of the Part 21G Production Organisation is currently in the area of metal processing and assembly, composite manufacturing and wire harness production and will be gradually expanded to meet customer specific requirements.

About the company SPAES GmbH & Co. KG: The SPAES GmbH & Co. KG is a successful company in the aviation sector. Specialized in technical solutions, the portfolio includes products and services for aviation, but also the development and certification of devices, own products and systems as well as their integration and certification in the aircraft. These are certified according to European Technical Standard specifications (ETSO).

As an independent EASA Part 21J design organization SPAES offers the execution of Supplemental Type Certificate (STC), Minor Change and Minor Repair for the areas of avionics, cabin, structure, electrical systems and medical equipment.

In our own EASA Part 21G production organization we manufacture customer specific and own products as well as installation KIT's, which are installed in the aircraft by Part 145 companies.

As the requirements for design and type test engineers in aviation are constantly increasing, SPAES also provides training in the field of large and small helicopters (CS29/27) and small aircraft (CS23).

Joachim Schanz, Managing Director SPAES GmbH & Co. KG, founded the company in Mannheim in 2014. In 2019 the headquarters was moved from Mannheim to Karlsruhe.

SPAES
EASA
European Commission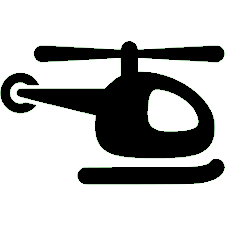 Helicopters Parts