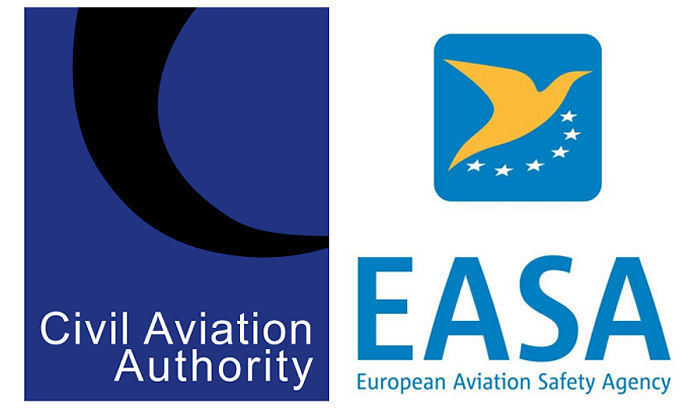 EASA, May 19, 2021
- The European Union Aviation Safety Agency (EASA) and the UK Civil Aviation Authority (CAA) have agreed on the Technical Implementation Procedures (the TIP) as a basis for their future working.
The TIP document is avaliable in
PDF
format.
The TIP, which was signed on May 17, 2021, gives the two parties oversight of the Air Safety Agreement that was signed between the UK and European Union in December, and sets out the measures the aerospace sector must take in order to design and produce new aerospace parts that transit between the UK and the EU.
The TIP also gives clarity to design and production organisations, and addresses any differences between aviation standards, rules, practices, procedures, and systems related to implementing the annex.
It also regulates the working relationship between the two organisations now that the UK has left the European regulatory system.
EU-UK Trade and Cooperation Agreement

On 24 December 2020, the EU and UK negotiators agreed on a Trade and Cooperation Agreement.

The Agreement applies provisionally from 1 January 2021, pending the finalisation of the ratification process (Article FINPROV.11).

Agreement document is avaliable in PDF format.

Aviation Safety is covered by Part Two, Heading Two, Title II of the Agreement. The application of the agreement is currently limited to airworthiness and environment certification, covered by Annex AVSAF-1 to the Agreement.

The EU-UK Trade and Cooperation Agreement, including its aviation safety part, does not apply to the EFTA States (Norway, Iceland, Switzerland and Liechtenstein). Those States may however conclude corresponding agreements on aviation safety with the UK. Pending the conclusion of such agreements, the EFTA States may also, based on their agreements with the EU, unilaterally accept UK certificates where those certificates are accepted under the EU-UK Trade and Cooperation Agreement. For further details please contact the competent national aviation authorities of the respective EFTA States.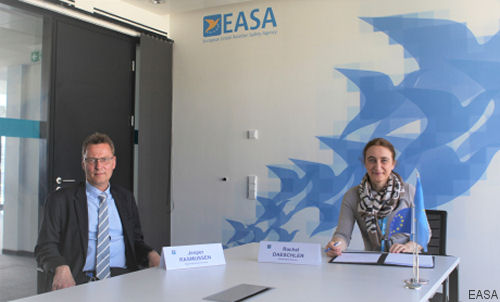 EASA
European Commission

UK CAA
UK Government
Her Majesty's Government