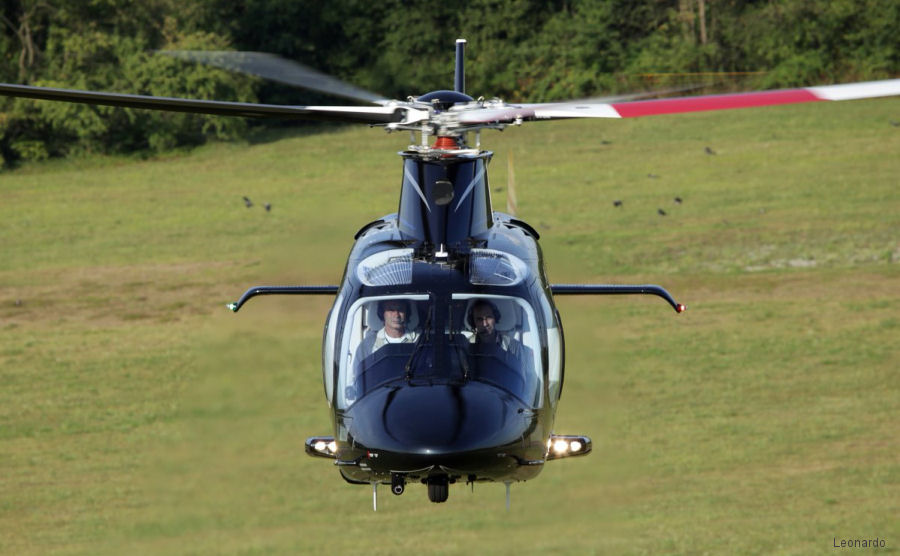 Leonardo, May 25, 2017 - Leonardo's success in the UK and Ireland helicopter markets grows as regional distributor Sloane Helicopters announced new contracts at EBACE 2017, recently held in Geneva, Switzerland.

Sloane ordered an AgustaWestland GrandNew light twin helicopter, which will be delivered in 2018.

Another VIP-configured GrandNew will be delivered by the distributor to a private customer next year.

Sloane will also hand over an AW169 light intermediate helicopter to a private operator later this year. This will be the fifth VIP configured AW169 helicopter in the UK and Ireland markets, further consolidating its market leadership due to its best in class characteristics. Class leading performance, high quality support services, latest technology, high reliability and compliance with the latest safety standards have all contributed to the success of the GrandNew and AW169 helicopters.

This event marks the very latest successful cooperation between Leonardo and Sloane Helicopters and follows several accomplishments in the last 12 months including the sale of six new and second hand GrandNew and AW169 helicopters to various private customers and operators in UK and Ireland.

This successful partnership of more than 20 years has resulted in the sale through the official distributor of more than 70 new light single and light twin engine aircraft including the AW119, AB206, AW109 and Grand/GrandNew models.

ustomers also include the 32 (The Royal) Squadron of the UK's Royal Air Force which has been using a GrandNew helicopter to deliver Command Support Air Transport (CSAT) capability for senior military commanders and Government Ministers in the UK and Europe. Leonardo also maintains its leading position in the global VIP market with a 50 percent share in the multi-engine segment.

The Distributorship Agreement has provided customers with continued benefits by dramatically reducing delivery times and providing customers with product expertise and a full range of support packages, which also helps Leonardo to maintain its position as leader in the executive/private transport market in the UK and Ireland.

Sloane Helicopters is also an Authorized Service Centre, providing maintenance and support services for the majority of GrandNew and all AW169 VIP helicopters in the region. Additionally, Sloane Helicopters is a Type Rating Training centre for Leonardo helicopters in the UK.

Sloane Helicopters

AgustaWestland UK