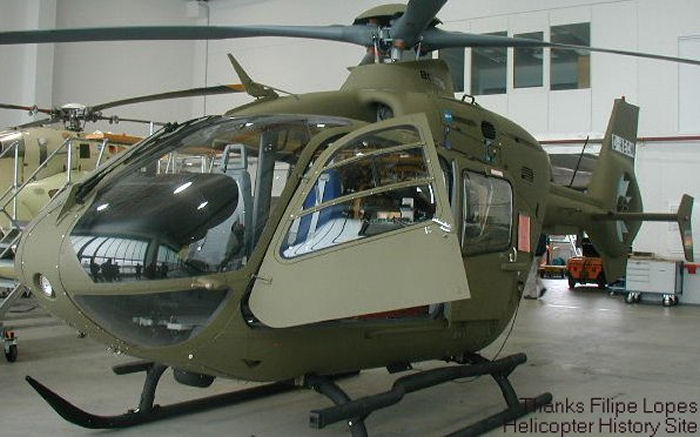 Helis, August 23, 2002 - The Portuguese Ministry of Defence has cancelled a contract with Eurocopter for the supply of nine EC 635 military helicopters on grounds that the French-German constructor failed to meet its contractual obligation to deliver the aircraft between August 2001 and April this year.


---
Clarification by Eurocopter Concerning the Portuguese Defense Ministry's Decision to Cancel the Contract For Nine EC 635 Helicopters


Eurocopter - MARIGNANE, France - Eurocopter has taken note of the decision made by the Portuguese Defense Ministry to cancel the contract for nine EC 635 helicopters.

Without making an advance judgment concerning the arbitration proceedings foreseen in the contract, Eurocopter would nonetheless like to make the following clarifications:

- All the requests made by the Portuguese Defense Ministry concerning delivery time delays were accepted by Eurocopter, and furthermore, a new delivery schedule had been agreed on that was deemed satisfactory by the armed forces.

- The cancellation is in fact due to a disagreement between the concerned parties over whether or not certain weapon system integration work was to be included in the tasks assumed by Eurocopter as part of the contract.

This cancellation is thus in no way due to any performance failure of the helicopter, nor is it due to any technical problems encountered during its military qualification.

Eurocopter would also like to emphasize the high quality of the work that was completed, both by its own teams and by its Portuguese industrial partners, who had a major role in the program.

The confirmed quality of this relationship with the Portuguese industries is now - and will be in the future - a key factor in the success of the NH90 program, in which Portugal is a participant.

And finally, the nine helicopters covered by this contract, worth approximately 30 million Euros, will rapidly be reassigned to customers in other countries. The demand continues to increase for helicopters in the EC135/EC635 family: more than 270 have already been ordered by 90 customers in 29 countries.
EC635T2 in

Exército Português