Spanish Special Forces Prepare for Iraq Deployment


Spanish Army special forces took part of Exercise Halcon (Hawk) in preparation to their next deployment to Iraq as part of the Inherent Resolve Operation

Ejercito de Tierra Español, March 20, 2018 - Ejercicio Halcon ( Hawk exercise in spanish ) brings together personnel from the Special Operations Command with army aviation helicopters and drones.

The Integration Exercise "Hawk" gathered between March 2 to 9 components of the Special Operations Command and the Special Operations Air Liaison Team from the Air Force Parachute Combat Engineers squadron prior to its deployment for the "Inherent Resolve" operation which is currently taking place in Iraq.

The joint activity took place in the provinces of Madrid and León and involved techniques and procedures related to the tasks that are being developed in the future area of ​​operations. In addition, special operations missions have been planned, executed and conducted in real time.

During this edition participated two Chinook helicopters from the Army Air Mobility Forces (FAMET) and Searcher-MK III drones from the Air Systems Gathering Group VI (Grupo de Obtención de Sistemas Aéreos VI) of the 1st Intelligence Regiment (Regimiento de Inteligencia nº 1).

"The balance is positive, the exercise has been both demanding and innovative", said Captain del Río of the Special Operations Group II "Granada". We contributed to reproduce the conditions that occur in the area of ​​operations, and in this case having helicopters for the first time.

This exercise has been carried out every six months as part of the preparation phase for deployment to Iraq. In addition, hundreds of participants faced the weather conditions which has been a challenge, both for the execution of special operations missions and for the use of the different aerial means involved.

"This time the work has been more demanding due the storm", the captain concluded.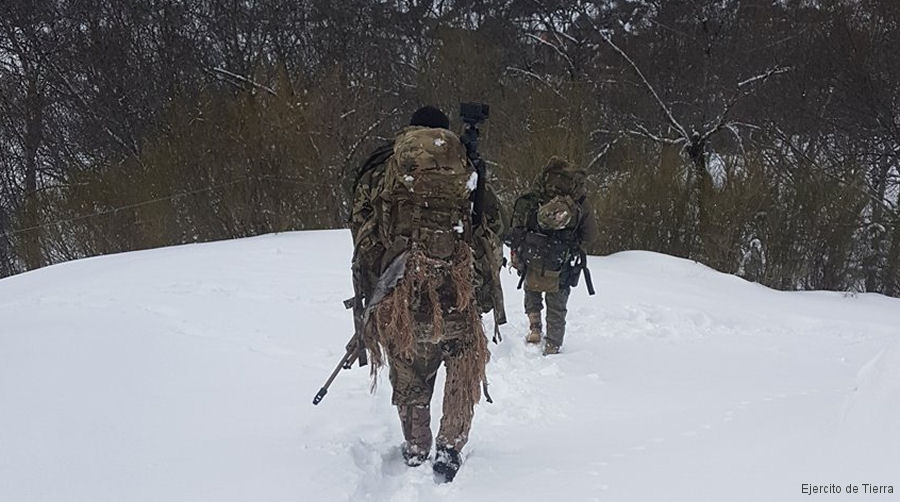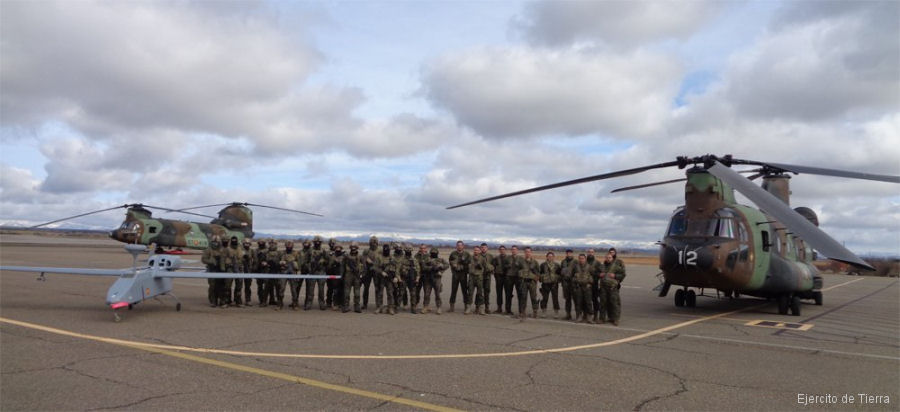 Aircraft mentioned in this article :
Boeing CH-47D Chinook HT.17-12 HT.17-19 ( Fuerzas Aeromóviles del Ejército de Tierra )

This article is listed in :
Boeing CH-47D Chinook in

Fuerzas Aeromóviles del Ejército de Tierra

Task Force Toro

Fuerzas Aeromóviles del Ejército de Tierra

Spanish Army Aviation


What links here :
Spanish Army Helicopters Deployed to Iraq