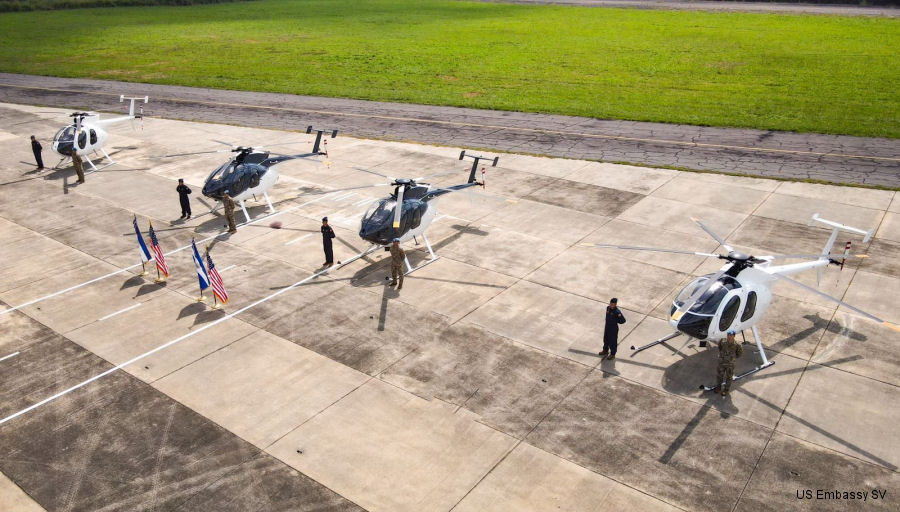 Helis, October 30, 2022
- Th Chargé d'Affaires of the Embassy of the United States in El Salvador, Katherine Dueholm, presided over the ceremony of the reception of four new MD530F helicopters for the Salvadoran Air Force on October 26.
These helicopters are part of 12 units, which also included spare parts and training of pilots and ground personnel, donated by the United States to El Salvador in recognition of the country involvement in Mali as part of the United Nations peacekeeping mission (MINUSMA).
The first 4 helicopters were delivered in August 2021 and the last 4 are expected to arrived "soon".
The helicopters are factory new and
ordered
by the Pentagon to be supplied to allied and partners countries via the Foreign Military Sale (FMS) program.
The MD530F is powered by a 650 shp Rolls-Royce 250-C30 engine and can operate in hot and high environments.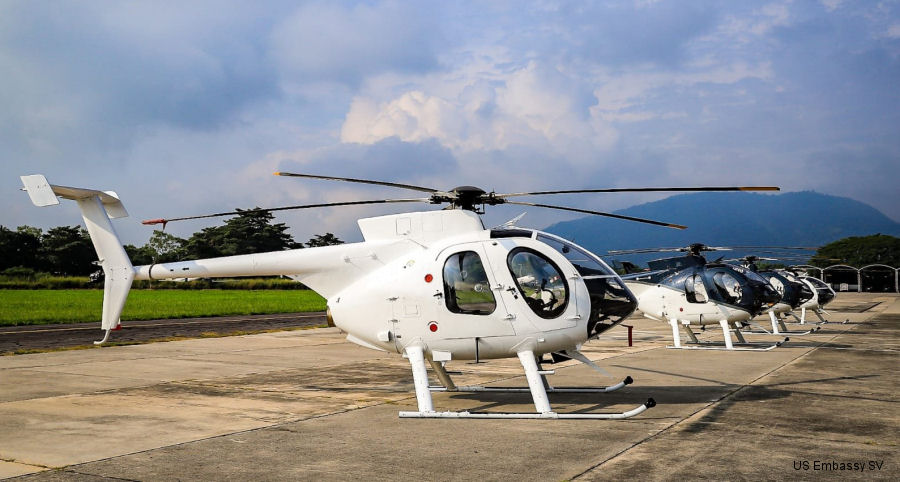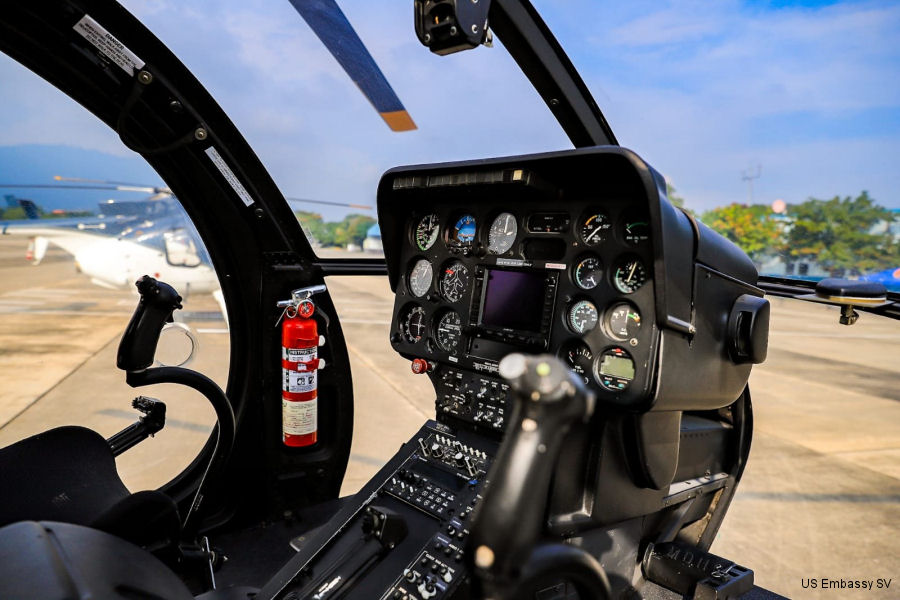 MD530F in

Fuerza Aerea Salvadoreña
MINUSMA
United Nations