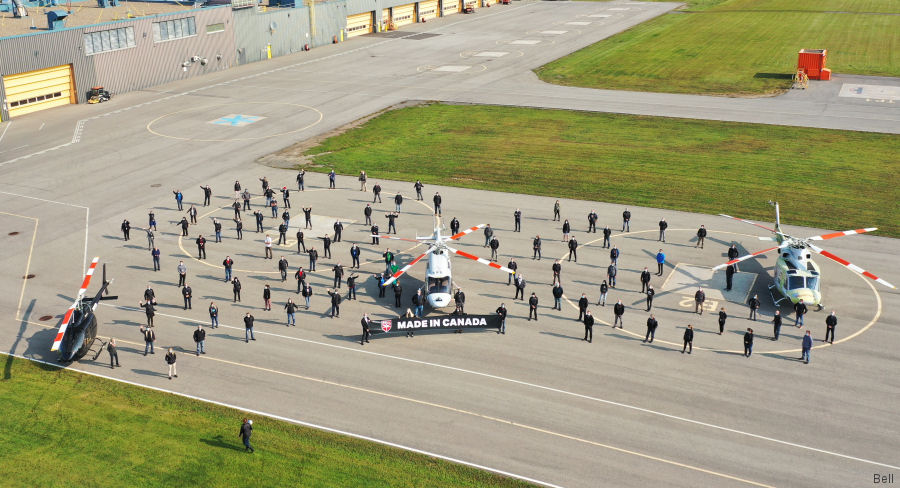 Bell, March 09, 2021 - From their unwavering customer support to their demonstration of agility through challenging times, our employees are our greatest asset.

At Bell, lifting each other up is one of the many values we live by, and we see every day as an opportunity to show each other appreciation. To commemorate the essence of Employee Appreciation Day this year, we asked our employees to recognize individuals or teams that have exemplified the camaraderie we share. See what they had to say below:

"Thank you to the essential team for being the backbone during these trying times. I'd like to extend my gratitude especially to the Warehouse team – for making sure that customer orders are shipped on time – and the Finance team – for making sure that employees and vendors are credited on time. Thank you to all stakeholders involved in getting deliveries done!"

"Thank you to the Medical Services team as well as the EHS, Maintenance and Human Resources areas that supported to comply with all the actions required by the government to continue operating during the pandemic in Bell Mexico."

"The MyBell Customer Portal team worked around the clock remotely to implement the application and didn't miss a step with a 24 x 7 schedule for a month to support internal and external customers while adjusting to the lockdown and supporting family and school changes. The great news is Bell's customers love the new website and did not experience any downtime. They said in the world of uncertainty they could still count on Bell. Thanks to all the folks on the Customer Experience team, our Commercial account reps and warranty administrators."

"I would like to thank the all the teams involved in creating and implementing preventive measures to manage the COVID situation. Their great effort helped keep the business open while assuring the health and safety of our employees, especially the ones on-site. Thanks to EHS, Facilities, Security, Communications, Medical and my awesome HR team as well. They all definitely demonstrated the value of lifting each other up in this amazing team effort."

These expressions of appreciation offer a small glimpse into the overwhelming gratitude our teams have for each other. From our teams building aircraft on the shop floor to those at global logistics sites and in our offices, everyone continues to step up to move our company forward.
Location :

Montreal (Bell) heliport

Bell Helicopter Canada