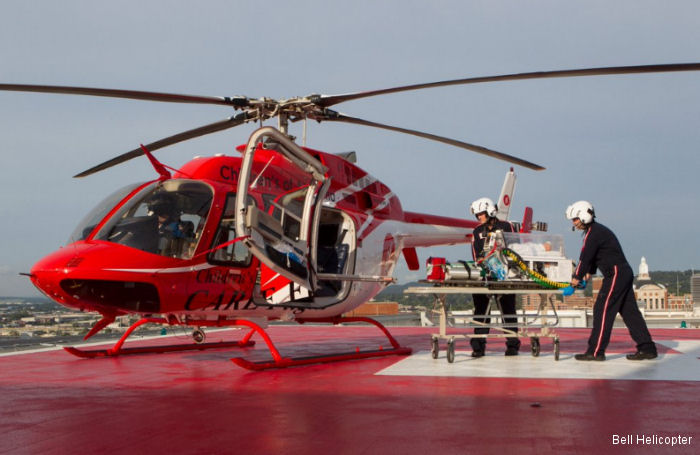 Bell Helicopter, May 17, 2016 - The week of May 15 – 21 serves as National Emergency Medical Services (EMS) Week where we honor the dedication of EMS practitioners nationwide.

Every day these individuals are called upon to help others through possibly the most frightening times of their lives.

We have the honor in supporting many of these life saving operations through the use of our aircraft. We recognize these operations as Helicopter Emergency Medical Service (HEMS), and Bell aircraft are suited to provide optimal patient care administration while minimizing the time en route from an accident to a medical facility.

To celebrate this week, we are highlighting one of our customers, Air Methods, which recently celebrated the delivery of a Bell 407GXP to Air Methods. This is the first of many Bell 407GXPs expected over the next 10 years for Air Methods.

"The Bell 407GXP brings incredible performance capabilities. As the payloads and the size of patients and the equipment that needs to be carried for these life-saving missions grows ever higher, the need to be able to transport patients and all of that support and the medical crews in high and hot environments becomes ever more crucial," said Air Methods CEO Aaron Todd. "So we found that the Bell 407GXP was really the only aircraft that could really perform the mission border to border and coast to coast."

Air Methods began with a single Bell 206 and has since grown into the world's largest air medical provider with more than 400 aircraft, 300-plus bases, and eight maintenance centers. The air medical company services 48 states and transports more than 100,000 patients every year.

Bell Helicopter

Air Methods

Flagstaff Medical Center
State of Arizona

UNC Carolina Air Care
State of North Carolina