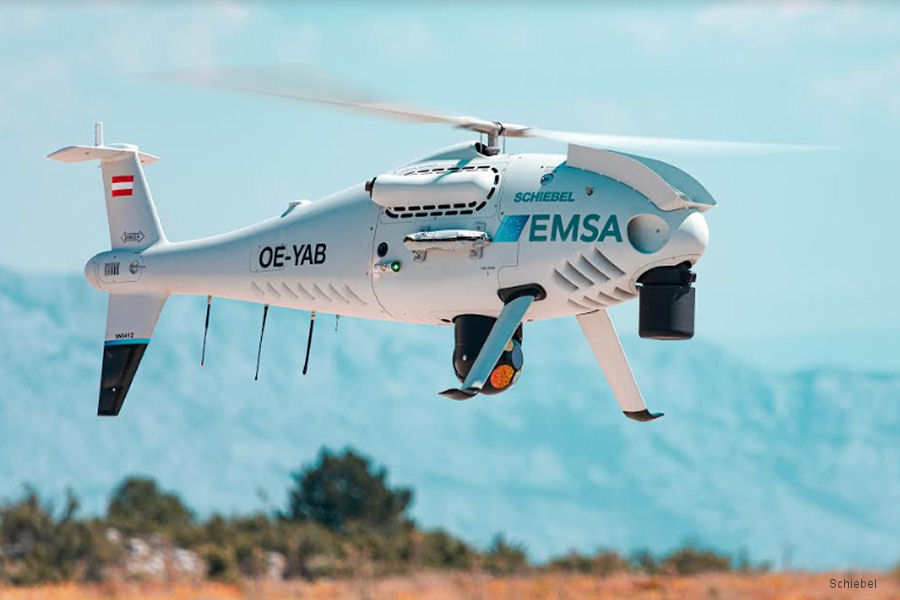 Schiebel, July 23, 2019
- Vienna - The Maritime Safety Directorate of the Ministry of Sea, Transport and Infrastructure of the Republic of Croatia issued the first mobilization request to the European Maritime Safety Agency (EMSA) for CAMCOPTER® S-100 maritime surveillance services.
Starting in the summer of 2019, the service provision for Croatia will assist in maritime Coast Guard functions such as search and rescue, monitoring and surveillance, ship and port security, vessel traffic, environmental protection and response, ship casualty assistance, as well as accident and disaster response.
For these purposes, the CAMCOPTER® S-100 Unmanned Air System (UAS) will be based on the island of Brač and will carry out regular patrolling flights, on-demand incident monitoring missions and specific inspection operations. The S-100 will execute these tasks equipped with an L3 Wescam Electro-Optical / Infra-Red (EO/IR) camera gimbal, an Overwatch Imaging PT-8 Oceanwatch payload and an Automatic Identification System (AIS) receiver.
Multi-year maritime surveillance contract

EMSA awarded the multi-year maritime surveillance contract for a Vertical Takeoff and Landing (VTOL) Remotely Piloted Aircraft System (RPAS) to Schiebel in November 2018. In execution of this contract, Schiebel will provide simultaneous maritime surveillance services to several European Union (EU) member states and EU bodies.

"The CAMCOPTER® S-100 is the perfect Vertical Takeoff and Landing UAS to perform these Coast Guard functions," notes Hans Georg Schiebel, Chairman of the Schiebel Group. "Backed by an impressive service record in the maritime domain, the S-100 has established itself as the best choice whenever sophisticated maritime surveillance is required."

About Schiebel: Founded in 1951, the Vienna-based Schiebel Group focuses on the development, testing and production of state-of-the-art mine detection equipment and the revolutionary CAMCOPTER® S-100 Unmanned Air System (UAS). Schiebel has built an international reputation for producing quality defense and
humanitarian products, which are backed by exceptional after-sales service and support.

Since 2010, Schiebel's composite division supplies high-tech customers with products of supreme carbon fiber technology – all quality-controlled to meet ISO 9001 standards. With headquarters in Vienna (Austria), Schiebel now maintains production facilities in Wiener Neustadt (Austria) and Abu Dhabi (UAE), as well as offices in Washington, DC (USA) and Shoalhaven (Australia).


---
EMSA, July 23, 2019
- EMSA's service of Remotely Piloted Aircraft Systems (RPAS) is now being used by the Croatian authorities to assist them in a range of coast guard related functions including vessel traffic monitoring, search and rescue, and detection and monitoring of marine pollution.
The request made in February 2019 by Croatia's Ministry of the Sea, Transport and Infrastructure sees a vertical take-off and landing RPAS added to their existing surveillance mechanisms for an initial period of three months.
The RPAS comes under the control of the requesting member state which in this case specifically refers to the Maritime Rescue Coordination Centre of Rijeka, as well as the port harbourmaster and Vessel Traffic Service of Split. The RPAS will be based on the island of Brač and will be expected to carry out regular patrol flights, on-demand incident monitoring missions and specific inspection operations.
The RPAS is a Camcopter S-100 model under contract to EMSA from Schiebel Aircraft GmbH and has several specialised features which make it particularly useful to the Croatian authorities. The aircraft can operate both during the day and night, has a maximum range of 100km and six hours operational flight time.
In addition, it is equipped with high performance Wescam MX-10 optical and infrared cameras as well as an Automatic Identification System receiver, and a PT-8 Oceanwatch automated maritime surface search sensor. This sensor detects targets at sea during the day and is particularly useful in man-over-board situations. The Camcopter is also capable of detecting distress signals with its on board EPIRB sensor.
"We are trying to roll out these multipurpose RPAS services as efficiently as possible to interested member states. There is enormous potential that we are already seeing, and I very much hope that Croatia - my home country - will be able to maximise the use of this particular model in its day-to-day maritime surveillance tasks," said EMSA Executive Director, Maja Markovčić Kostelac.
EMSA's RPAS services were set up in 2017 and have now been operational in Portugal, Spain, Iceland, Denmark and Italy. They were developed to assist in maritime surveillance and monitoring operations to support national authorities involved in coast guard functions. This includes: maritime pollution and emissions monitoring; detection of illegal fishing, anti-drug trafficking, and illegal immigration; border surveillance; and, search and rescue operations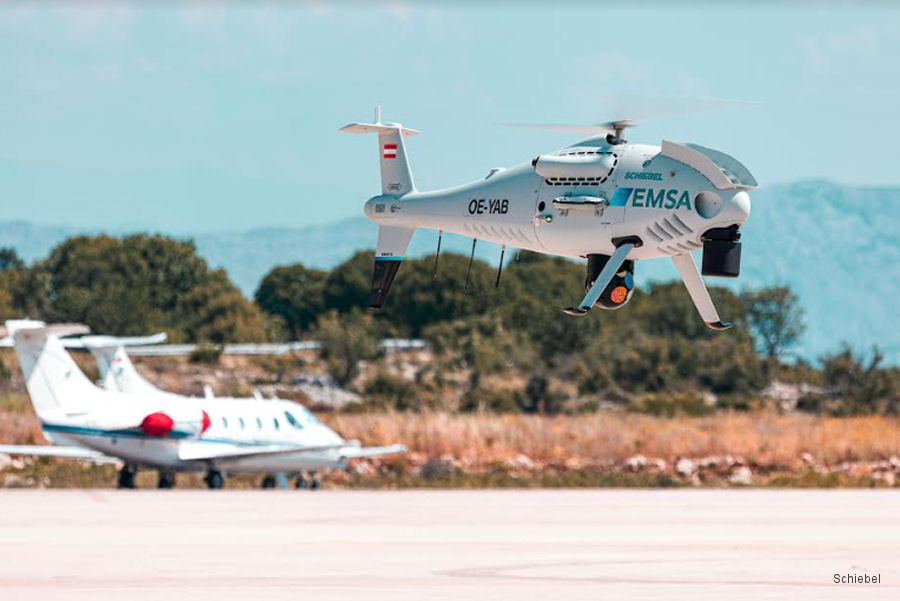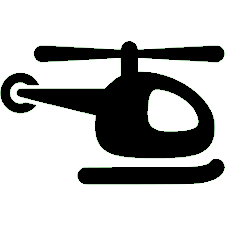 Aircraft mentioned in this article :
Camcopter S-100 OE-YAB ( European Commission )



Location :

Brac
Camcopter S-100 in European Commission

Policija
Croatian Police
Camcopter S-100 in

Schiebel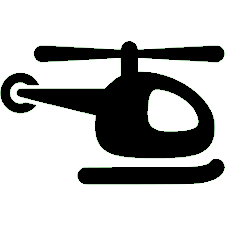 Helicopters UAV & Drones
EMSA EMSA

European Commission


EMSA Extends Coast Guard Camcopter in Croatia