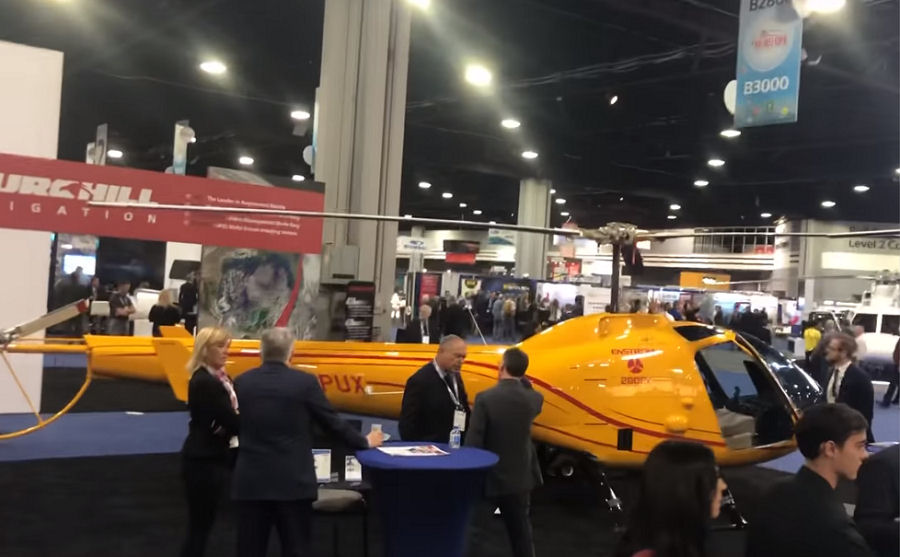 Enstrom, March 09, 2019 - Enstrom Helicopter continues to invest in its piston line with improvements it debuted at Heli-Expo in Atlanta, Georgia.

The newest 280FX, which was on display in the Enstrom booth, showed off a redesign of the cabin doors, lighting upgrades including LED forward (with pulse) & aft landing lights, a new collective design with illuminated control panel, and a redesigned avionics and switch console.

"The new collectives are great," said Enstrom's senior technical representative and CFI, Bayard DuPont. "They make all the lighting and start switches easily accessible for both pilots, which is great for instruction, and they mimic the larger 480B turbine collectives for easy transition. And the new avionics and switch consoles mimic the 480B as well, with clean backlit panels for night flying. These are the kind of features you'd expect to see on expensive turbine aircraft, and we've brought them to piston market."

Enstrom's new door design will give 280FX owners and operators increased utility with their aircraft. According to long time Enstrom dealer and operator Roger Sharkey: "The 280FX is one of the best looking aircraft ever produced, and it has a ton of room inside, but the doors were a bit small. Not anymore. These new super-wide doors are great! Now pilots and passengers of any size can get in and out of the large cabin comfortably. In addition it makes it easier to load gear, or turn rides quicker. These new doors are exactly what the helicopter needed."

All the improvements are included as standard equipment on new 2019 and later Enstrom 280FX helicopters.
Enstrom 280FX