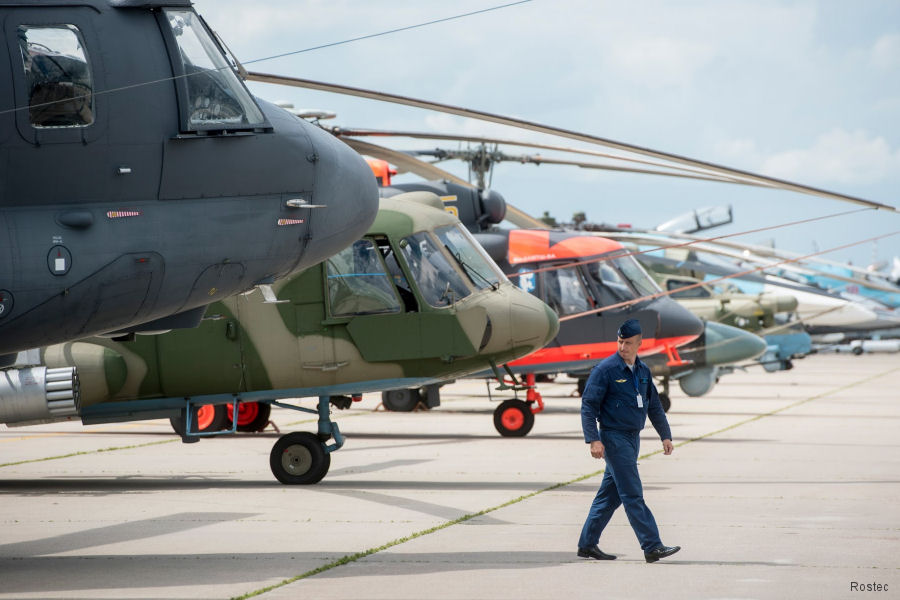 Russian Helicopters, November 08, 2018 - As part of the contract with the government of Equatorial Guinea, Russian Helicopters holding company (part of Rostec State Corporation) produced and transferred to the customer two Mi-172 helicopters manufactured at Kazan Helicopters (KVZ).

The helicopters have already been sent to Central Africa.

One of the helicopters produced under the contract is being delivered in the Salon VIP modification. The aircraft is designed for transportation of up to 12 passengers in greater comfort. The custom-made interior is equipped with all the necessary up-to-date hardware and uses high-quality materials.

The second Mi-172 has been transferred in the passenger modification. It can transport up to 26 people in comfortable conditions.

"Equatorial Guinea is a long-time partner of Russian Helicopters. In 2006, we also delivered two Mi-172 helicopters in Salon VIP and Passenger modifications to the country. I would like to note that Russian helicopters are popular in Africa due to their advantages: reliability, easy operation, good price/quality ratio. Therefore, I am sure that this contract will not be the last one," said the CEO of the Russian Helicopters holding company, Andrey Boginsky.

The Mi-172 is one of the Mi-17 pattern helicopters that is certified for passenger transportation and has established itself as a reliable vehicle with a high level of safety. The Mi-172 is a classical single-rotor helicopter with an antitorque rotor and a twin-engine power unit. The improved performance of the helicopter meets special requirements for passenger transportation. In addition to the passenger and VIP modifications, there are also transport, medical and evacuation, search and rescue, military and firefighting models of this vehicle. Specific features of the Mi-172 include the large power reserve of the power unit, excellent altitude characteristics, a spacious cockpit, various options of avionics, and autonomous preparation for flights and maintenance.

The Mi-8/17 pattern helicopters are designed for operation in any climatic conditions as they can be used in a wide temperature range (from -50°С to +50°С). Today, there are a total of 400 Mi-8/17 helicopters in countries on the African continent.

Equatorial Guinea Government
Mi-8/17 Hip (3rd Gen) in

Russian Helicopters
Mil Mi-172