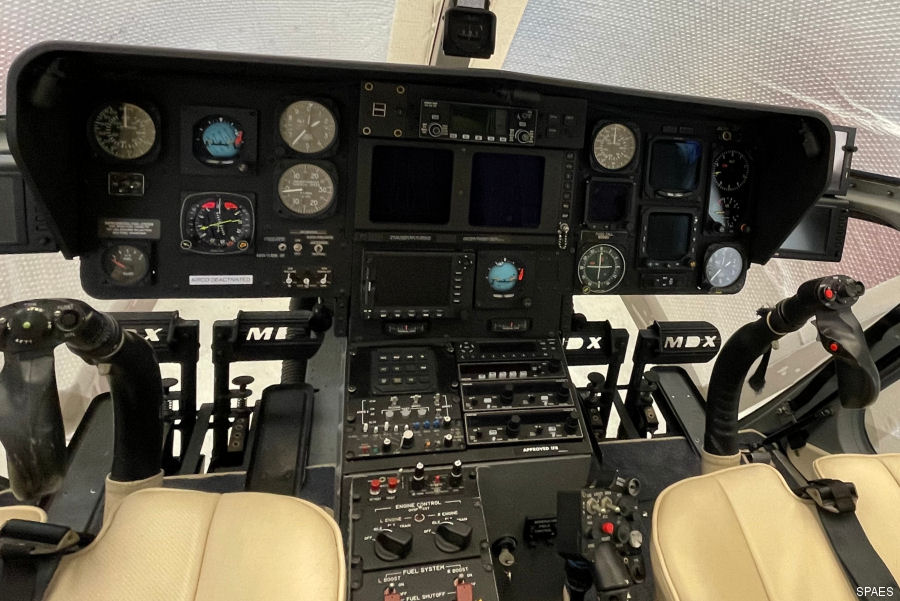 SPAES GmbH & Co. KG, June 02, 2023 - SPAES, a leading aviation solutions provider, is pleased to announce its latest offering in response to the new Commission Implementing Regulation (EU) 2023/1020, which outlines equipment requirements for Helicopter Emergency Medical Services (HEMS) flight operations.

As a Part21J and Part21G operation, SPAES is well-positioned to assist operators in meeting the regulatory obligations efficiently.

Under the new regulation, HEMS operators are required to implement certain equipment upgrades to enhance safety and operational capabilities. SPAES is proud to offer the installation of the Moving Map Display, a crucial tool for enhanced situational awareness and navigation assistance.

This advanced display system provides real-time location information, terrain awareness, and obstacle alerts, enabling HEMS crews to make informed decisions quickly and efficiently during critical missions.

In addition to the Moving Map Display, SPAES is also equipped to install the Radio Altimeter with Annunciator, a vital instrument that provides accurate altitude information and audible warnings. This combination ensures precise altitude monitoring and enhances flight safety by alerting the crew to any deviations from the desired altitude.

"We are thrilled to introduce our comprehensive suite of solutions for medical systems on a global scale," said Joachim Schanz, CEO of SPAES.

"As a Part21J and Part21G Organisation, we have a deep understanding of the regulatory requirements and the unique needs of HEMS operators. Our meticulously designed medical equipment aims to optimize functionality, space utilization, and patient comfort, thereby enhancing the overall capabilities of HEMS missions. Our expertise, combined with our commitment to delivering quality and timely services, positions SPAES as the ideal partner for HEMS operators seeking equipment installations and modifications."

About the company SPAES : SPAES GmbH & Co. KG is a growing company in the aviation industry. Specialized in tactical mission equipment and medical systems, the portfolio includes products and services, but also design and certification of special equipment, own products and EMS systems as well as their integration and certification in airplanes and helicopters which will be certified in accordance with European aviation norms and standards.

As an independent EASA Part 21J Design Organization SPAES offers the execution of Supplemental Type Certificate (STC), Minor Change and Minor Repair in the area of avionics, cabin interior, structure, electrical systems, NVIS and medical equipment.

In our own EASA Part 21G Production Organization we manufacture customer specific and own products as well as installation KITs with CoC or EASA Form 1, which are installed in the aircraft by Part 145 Organizations.

Joachim Schanz, owner and CEO of SPAES, founded the company in Mannheim in 2014. In 2019 the headquarters was moved from Mannheim to Karlsruhe.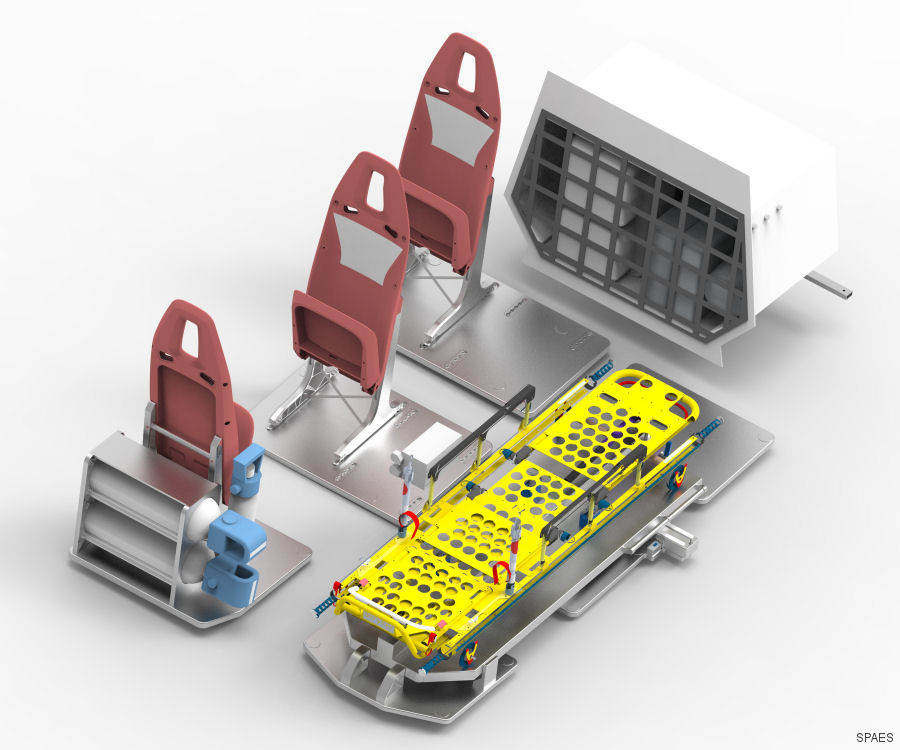 medical interior design cabin

List of Air Medical Ambulance Services


SPAES
European Commission